With China's first LED film screen adopted in Shanghai Wanda cinema on February 4, an era of "no projector" probably comes round the corner.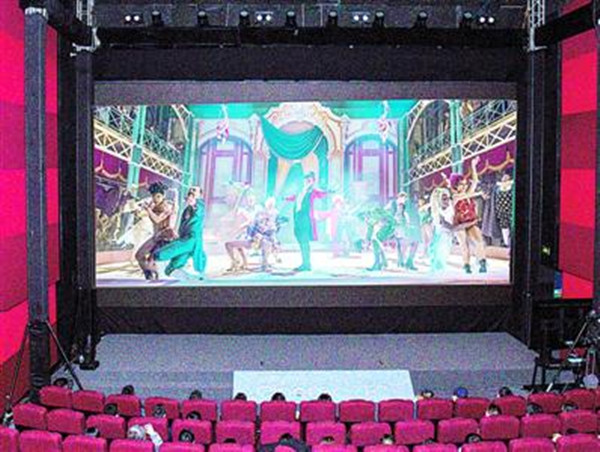 China's first LED film screen is adopted in Shanghai. [Photo/ newspaper.jfdaily.com]

Without the traditional projection screen, Duck Duck Goose and The Greatest Showman were broadcast on the same day in an unexpectedly better color and quality effect. Cinema technology experts from across the nation who made a special trip to Shanghai to experience the new broadcast method were even marveled at the effect.
Being China's first and global's second, the screen makes Shanghai again on the cutting edge of China's and even global cinema industry. In 2017, Shanghai has successively won the national box office champion with 320 cinemas and 1837 screens across the city. Its screen technology also remains a leading position in China.
Compared with traditional projection broadcast, the brightness of LED is 10 times higher, thus studios are highly optimistic about its development. In July last year, South Korea's Samsung launched the world's first pure LED movie screen which was first introduced by Lotte Cinema.