In order to deal with the big volume of passenger transport amid the Spring Festival travel rush, Shanghai Hongqiao International Airport is to adopt a batch of robot guides to help passengers smoothly get access to the security check channel.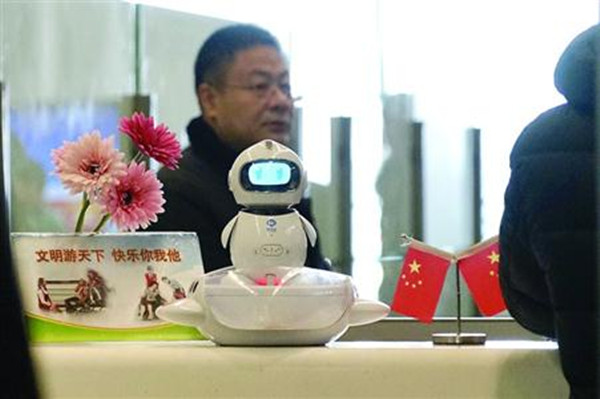 Apart from explaining safety precautions to travelers, the robots are facilitated with storage tray to receive lighters left by careless passengers.
It is said that the robots would be upgraded again to add an interactive module so as to send holiday greetings to and chat with travelers.
According to civil aviation department, the peak of passenger transport is expected to emerge from February 9 to 13. During the 2018 Spring Festival, Shanghai Hongqiao International Airport is expected to transport exceed 4.4 million passengers, with a daily average of about 111,500 arrivals and departures.