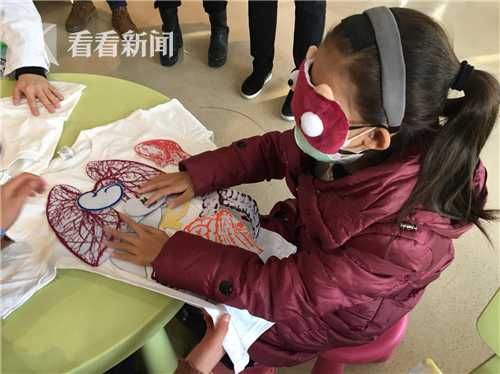 A child sticks the internal organ-shaped paper on the vest. [Photo/kankanews.com]
The gamers and some medical social workers from the pediatric hospital were surrounded by the children who stuck the internal organ-shaped paper on the vests worn by the former. The gamers and the social workers pointed out the correct position of each organ and explained their main function. There are no crying children or anxious parents in Children's Hospital of Fundan University, and the children played the "medical game" happily instead.
The hospital, jointly with Right To Play, a global organization that uses the transformative power of playing sports and games to educate and empower children facing adversity, started China's first children's medical games counseling project base in February this year.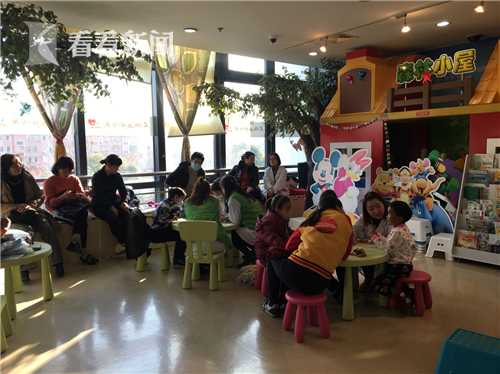 The children play happily in the hospital. [Photo/kankanews.com]
The project base will develop a medical game package which includes 7 game bags facing children of different ages with different diseases and medical scenarios. The creative team hopes to let the children understand the course of treatment, be familiar with commonly used medical instruments and eliminate the fear of the hospital by simulating the medical process in the game.