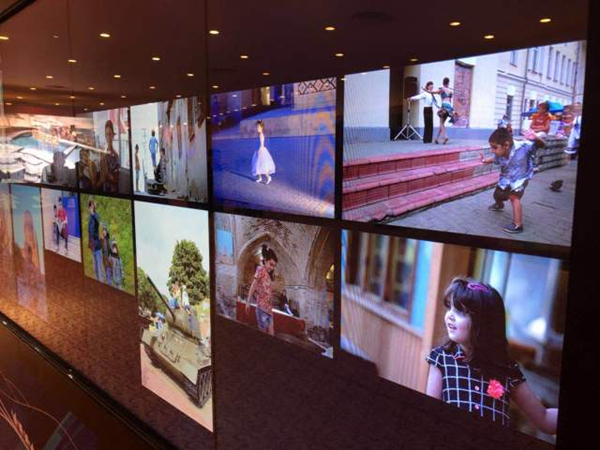 Photos of children from countries along the Belt and Road are displayed at the exhibition. [Photo/Xinhua]
To celebrate the 5th anniversary of the Belt and Road Initiative, a themed exhibition targeting at teenagers was inaugurated at Shanghai Science and Technology Museum on February 10.
The exhibition aims to raise the younger generation's awareness of the Belt and Road Initiative (BRI) through photos, videos and a variety of high-tech interactive experiences. Over 200 teenage representatives attended the opening ceremony on Saturday morning.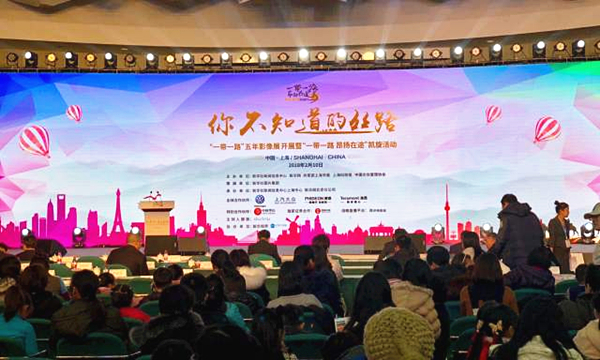 An opening ceremony of the exhibition is held on February 10. [Photo/Xinhua]
The exhibition is divided into nine parts, giving young audiences an overview of BRI, Shanghai's role in the initiative, cultural exchanges along the Belt and Road (B&R), Chinese people and enterprises along the B&R. Photos featuring the children, scenery and folk life along the B&R, and the paintings created by Chinese artist Li Heng, are also on display. More than 200 photos are exhibited, some of them taken by a motorcade during their ride through countries along the B&R over the past four years.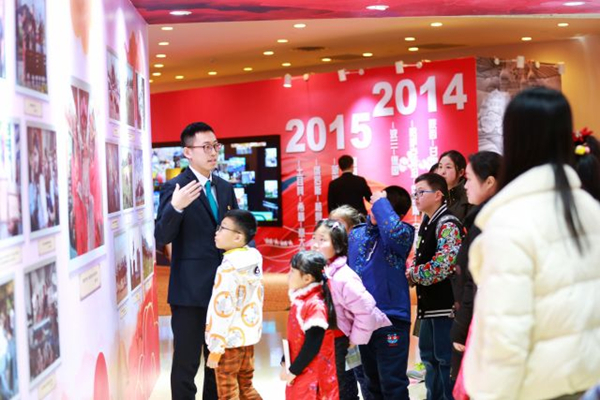 Teenagers watch the photos at the exhibition. [Photo/Xinhua]
Since 2014, the motorcade has traveled more than 80,000 kilometers across Asia and Europe and has been to nearly 30 countries. Last year, it started from Huangshan City of China's Anhui Province, exited the country via Khorgos in northwest China's Xinjiang Uyghur Autonomous Region and eventually arrived at its destination in Genoa, Italy, by way of eight countries, including Kazakhstan, Russia, Latvia, Lithuania, Poland, the Czech Republic, Germany and Switzerland.
The themed exhibition will run through March 15.