A series of cultural activities during the Spring Festival are to present a cultural feast for citizens. For people in Shanghai, there are several ways to seek festive atmosphere during the 2018 spring Festival.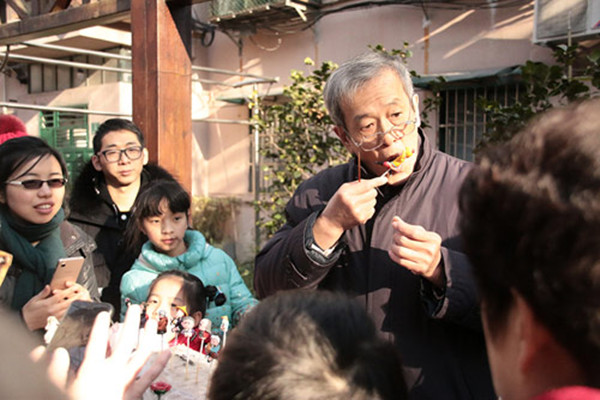 Traditional memory of Spring Festival
The 12th spring festival customs exhibition which will mainly focus on food customs especially wine culture is to be held in Shanghai Mass Art Museum from February to March.
A New Year painting exhibition is to be sponsored in Changning District from mid-February to mid-March. The exhibition is to center on woodblock prints produced in the town of Zhuxian in central China's Henan Province, a national intangible cultural heritage.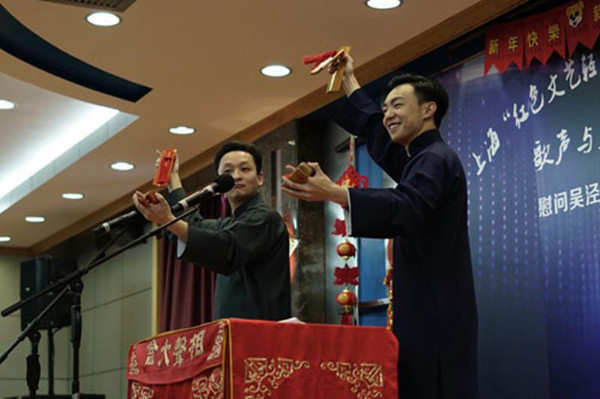 Folk customs and intangible heritage
Intangible heritage performances like blowing sugar figures, paper-cutting window decorations, making palace lantern, etc. often bring festive atmosphere.
In Xinzhuang, a lantern show is to be launched in Xincheng Central Park from February 28 to March 2. Visitors could also take part in interactive activities like guessing lantern riddles, writing Spring Festival couplets, etc.
Street Procession on Lantern Festival, one of Shanghai's intangible heritage projects will be on display in Yangpu District on March 2, during which it is expected to carry out rich activities including dragon lantern dancing, guessing lantern riddles, intangible heritage show, lane games, to name a few.
In Huangpu District, an exhibition of citizens' handmade works and a shadow puppet course will be initiated during the festival.
In Putuo district, a special show of opera is to be on stage to celebrate the festival.