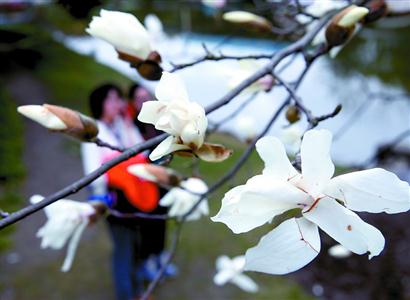 Thanks to the warm weather of the past week, the white magnolias in the city's parks began to rise miraculously out of their branches. According to a horticulturist at Shanghai's Gongqing Forest Park, the flowers will be in full bloom in a week.
The white magnolia is Shanghai's city flower. In ancient China, it was grown in royal gardens as a symbol of purity. Today, it is the symbol of Shanghai.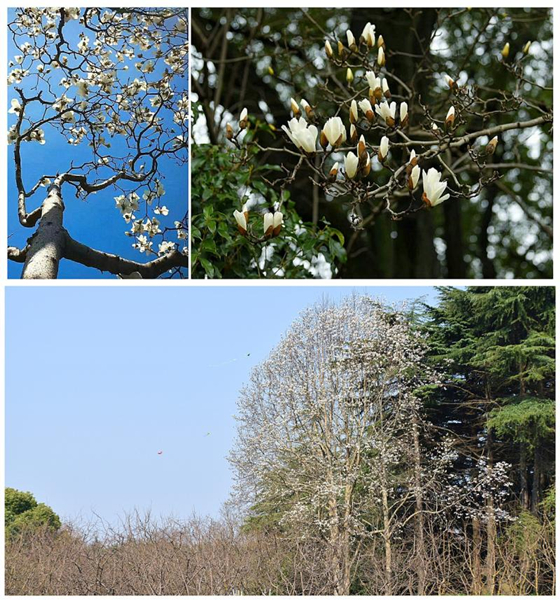 As Shanghai is hit by rain and lower temperature this week, the city flower will not be in full bloom until mid-March. This year, the flowering time of the white magnolia is later than last year, a horticulturist tells the reporter. He also says that it is not a good thing for magnolias to come into flower earlier than expected, like what happened last year, because early blooming might lead to damage from coldness or frost.
Due to the differences in variety, there can be a time difference of two weeks or so in the flowering of white magnolias. For single plants, the flowering only lasts a week or less. Therefore, citizens who are fond of the goblet-shaped flower need to seize the time if they do not want to miss.