As the shared economy is becoming more and more prosperous in Shanghai, a batch of new job positions have come into birth, among which the first-line operator has a 40% shortage.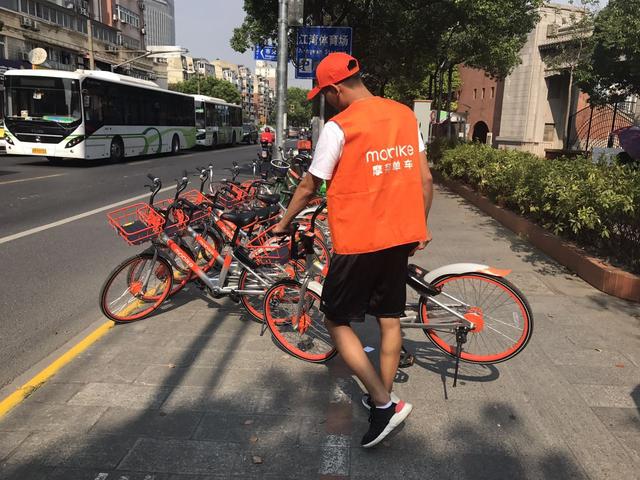 According to big data from Mobike, one of China's bike-sharing start-up companies, the ride volume during the Spring Festival this year surged 35% over last year.
In some popular attractions in Shanghai, such as the Bund, Chenghuang Temple and other regions which have large flows of people and high demand for vehicles, operators need to timely deposit vehicles. Data shows that during this year's Spring Festival holiday, there were altogether 307 operators working on the front line to deploy vehicles for 3794 times.
Although going out early and coming back late to move two or three hundred bikes each day, the operators have not been well-paid. A report on employment of shared bikes industry released last year showed that first line operator's salary is only CNY 3835.
According to Guo Jianrong, secretary general of Shanghai Bicycle Industry Association, Shanghai shared bikes market which has almost 1.2 million bikes needs at least 6000 operators, but the current number is only 3600, a lacking of nearly 40%. In three years'development of the industry, many bikes are on the verge of retirement, increasing the need foroperators.
How to attract and maintain labor force to be operators of the bikes is a common problem shared bikes companies are facing with.