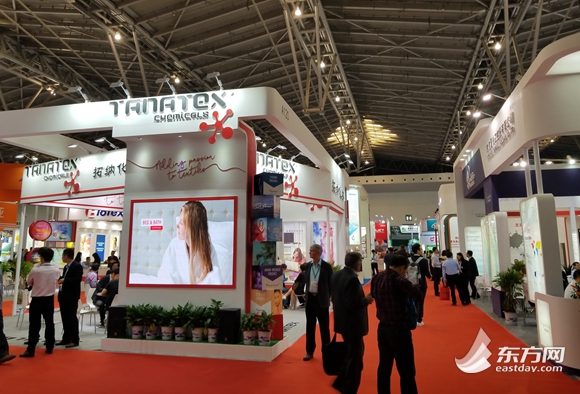 Under the theme of technological innovation and sustainable development, the 18th China International Dye Industry, Pigments and Textile Chemicals Exhibition (China Interdye), and China International Digital Textile Printing, Printing and Dyeing Automatics Exhibition 2018 (China Textile Printing 2018), opened at Shanghai World Expo Exhibition & Convention Center on April 11, 2018. The three-day exhibition has attracted 630 participating enterprises from 17 countries and regions.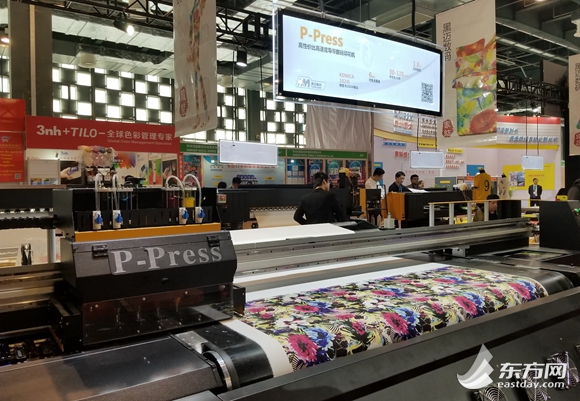 The textile industry is meeting market needs in terms of both colors and functionality, by employing several key strategies: Internet Plus, which is the application of the internet and other information technology in conventional industries; smart manufacturing; and the widespread use of automation, digital and information technologies in textile printing and dyeing. The resulting advancement in digital textile printing has become the new growth engine of the textile industry amid its growing focus on innovation, sustainability and low-carbon.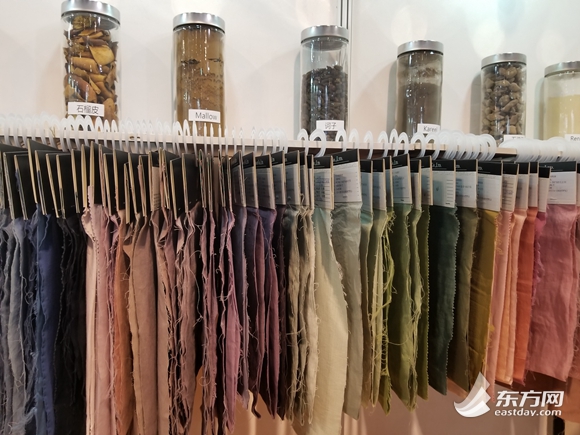 In the high-end digital textile printing area, Epson boasts High Density Black Ink Transfer Technology to improve black density for rich black for fabrics. Human Digital, debuted a new model of digital socks printer – the QS-Jet - which is capable of 360 degree rotatable printing and offers a high degree of customization, with a printing speed of up to 120 socks per hour. Shanghai Huiran Bioscience introduced a natural dye, which is 100% extracted from plant roots and stems for fabric dyeing. Natural dyes are favored by many in this era where a green, sustainable and healthy lifestyle is embraced.
2018 China Interdye is being held concurrently with China Textile Printing 2018, in an effort to build a one-stop shop and platform for textile purchasing and procurement benefiting the development of the industry. Products showcased at the exhibition include various kinds of eco-friendly dyes, organic pigments, additives, intermediates, environmental protection equipment, digital printing equipment, printing and dyeing automatics, and print materials. Exhibitors include such famous digital printing firms as EPSON, Kaiyuan, and Human Digital; ink firms including Huntsman, Everlight Chemical, Hongsam; and printing and dyeing automatics firms including Greensign, Changshu Hongda and Wuxi Xinda.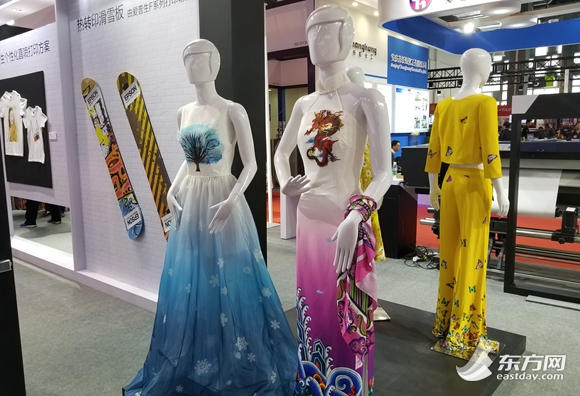 In order to speed up the transformation of China's dye industry and further implement the "Go global" strategy, the organizer of the exhibitions will continue to promote China Interdye's Asian tour. This year, the 8th China Interdye's Asian tour is scheduled to take place from November 11 to November 24, 2018 in Ho Chi Minh City, Vietnam.