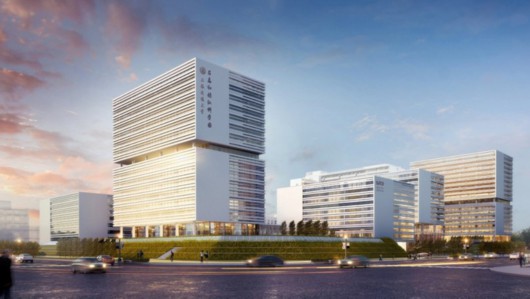 Turning the DNA replication process into amolecular movie, using genomic methods to design high-strength lightweight materials, and employing synchrotron radiation for fractional laser treatmentfor tumors - all of these cutting-edge innovations will soon be made possible by the Zhangjiang Comprehensive National Science Center.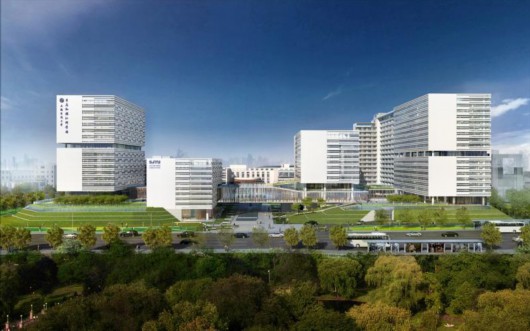 The construction of the Zhangjiang campus of Shanghai Jiaotong University, or the SJTU Zhangjiang Science Park, officially began yesterday (April 12). Three science centers and two innovation platforms will emerge next year, east of the Shanghai Synchrotron Radiation Facility, and south of the Shanghai Academy of Science and Technology. More than 1,000 scientific research talents will gather in this science campus, which covers an area of over 50 mu (8.24 acres) and has a gross floor area of 1 million square meters.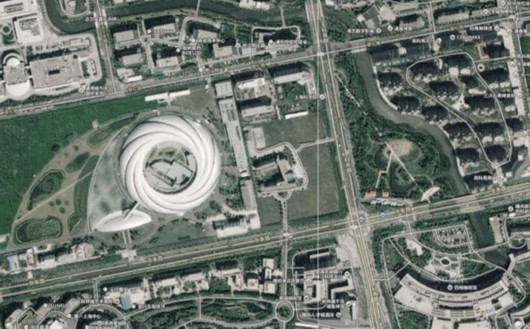 At the intersection of Zhanghen Road and Keyuan Roan, where the China Eastern Information Security Industry Park (CEISIP) and School of Information Security Engineering of Jiaotong University are located, multiple new facilities for scientific research purposes are scheduled to be completed by the end of next year and put into operation in 2020.
According to Zhang Ansheng, deputy principal of Shanghai Jiaotong University, the three science centers and two innovation platforms will host the Ultrafast Science Center, Materials Genome Initiative Centre, Synchrotron Radiation Diagnostics and Treatment and Medical Imaging Science Center, International Synthetic Biology and Health Research Innovation Platform, and Cyberspace Security Innovation Platform. Together these will accommodate more than 1,200 scientific research personnel, including teachers, technicians and postdoctoral researchers. This move aims to bring together more top scientists in the Zhangjiang High-tech Park, further driving breakthroughs in such cutting-edge cross-disciplinary areas as physics, materials, biology, medication and network.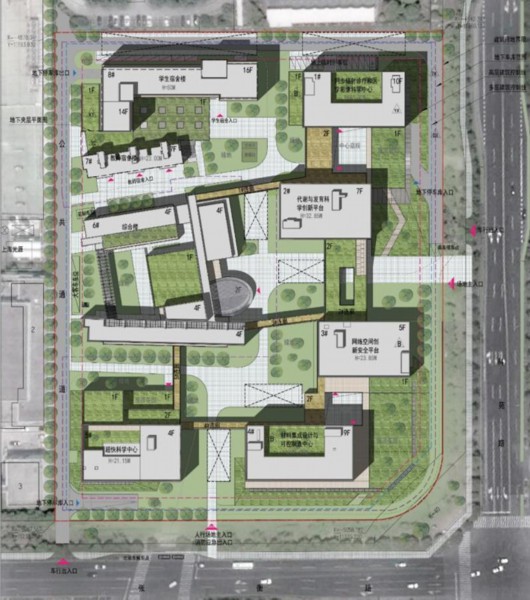 The Zhangjiang Science Park of Shanghai Jiaotong University will boast a series of cutting-edge scientific innovations. For example, ultrafast electron and x-ray probes will be at the core of the Ultrafast Science Center's efforts to develop into a large-scale comprehensive and integrated scientific research center. According to a Shanghai Observer reporter, more than 40 scientists have been awarded the Nobel Prize for their explorations of micro-structures, using x-ray, electronand neutron probes.
The Ultrafast Science Center, along with other major national scientific facilities like the X-Ray Free Electron Laser and Ultra Short and Ultra Intense Laser Device, and the National Center for Protein Science is expected to create a cluster effect in Zhangjiang and boost development in manydisciplines.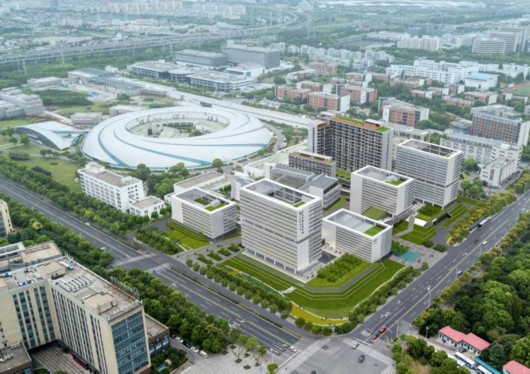 Meanwhile, the Synchrotron Radiation Diagnostics and Treatment and Medical Imaging Science Center will build the first experimental end station for medical applications of Synchrotron Radiation and MicrobeamRadiation Therapy (MRT), which will directly benefit the public's health. The center also plans to build Synchrotron Radiation-based clinical medical centers in cooperation with multiple hospitals, including Shanghai East Hospital, as well as cooperating with Shanghai United Imaging in the research of advanced imaging technologies for application in real-time navigation in precision treatments.
In order to align its efforts withthe city's goal of growing into a global innovation center, apart from the Zhangjiang Science Park, Shanghai Jiaotong University is also building the Tsung-Dao Lee Institute (TDLI) and planning to set up a Pudong campus for its School of Medicine.