Shanghai has taken a new stride in the process of establishing itself as a world-class sports city. On April 28, the groundbreaking ceremony for Shanghai Pudong Football Stadium was held in a wedge-shaped area of greenland in Zhangjiabang (an area known by its literal name in Chinese).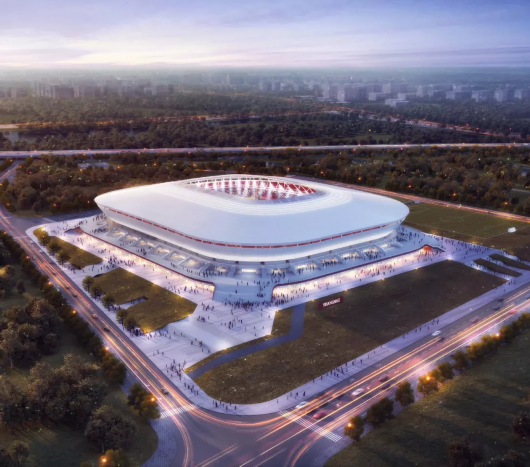 (Architectural rendering of Shanghai Pudong Football Stadium)
The stadium is expected to be completed in 2021 and will be the new home stadium of Shanghai SIPG Football Club (SIPG FC).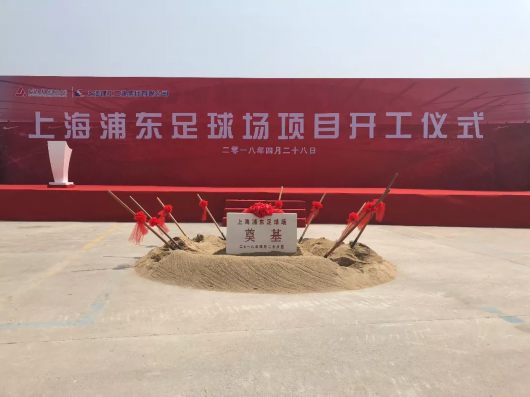 (A groundbreaking ceremony for the new stadium is held on April 28.)
As the first modern professional football stadium in China tailored for the Chinese Football Association Super League, the construction of the football stadium will effectively promote the development of the football industry in Shanghai, enhance the capacity of the sports industry and the overall competitiveness of the city.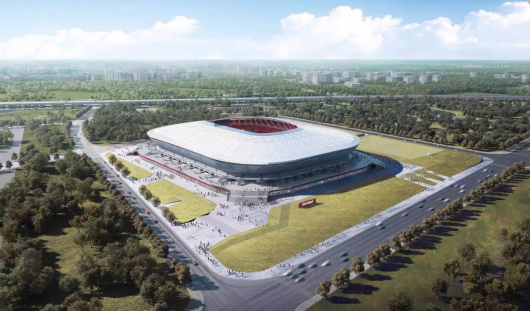 (The design is inspired from Chinese porcelain.)
The new stadium boasts an advantageous location, being surrounded by East Jinxiu Road, Jinkui Road, Jinxiang Road and Jinqi Road. Located about 13 kilometers from the city center, it will have a floor area of 139,304 square meters in total with a seated capacity of 33,765.. On the north side of the football field, there will be two outdoor training venues.
As planned, the stadium, once completed, will not only be a center for large-scale domestic football competitions, but will also serve as an important fitness, leisure and entertainment venue for the public.
The design concept of the stadium originates from traditional Chinese porcelain. To this end, the rear of the spectator stands will be covered with white metal, and the natural angle formed by the stands will make the entire stadium resemble an exquisite container for exciting sports events.