Riding on a 3,819-foot-long wooden roller coaster, graduates from 10 Shanghai universities enjoyed a special graduation last weekend, a fantastic addition to their special day.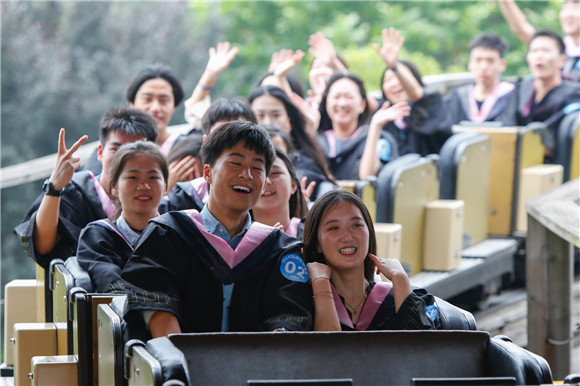 Nearly 80 students from Shanghai International Studies University, Donghua University, East China University of Political Science and Law, Shanghai University of International Business and Economics and Shanghai University of Engineering and Technology, among others with campuses in Shanghai's Songjiang District, had a great time in Happy Valley Shanghai on June 10. By the end of this month, they will graduate and embrace the challenges of joining the workforce.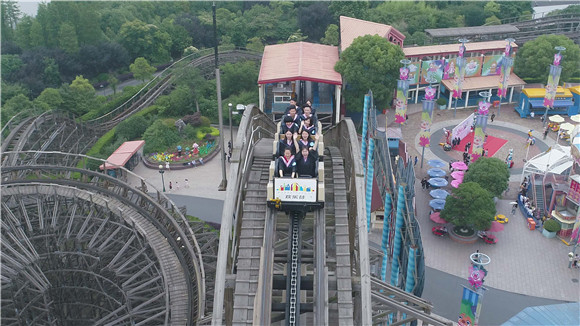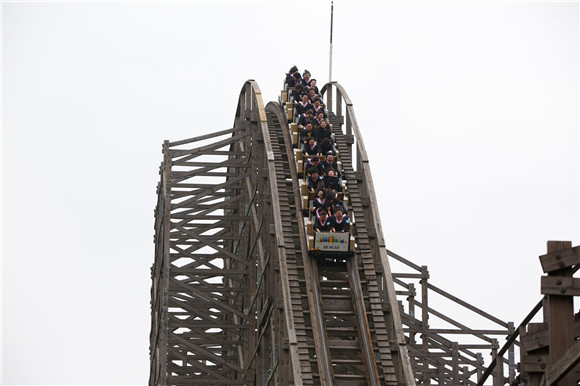 To prepare themselves for the rollercoaster ride that awaits them as rat-racers, they were invited to take a ride on Fireball, a wooden roller coaster in the amusement park. The roller coaster is the first of its kind in China. Running at a speed of 90 km/h, it enabled the students to enjoy an exhilarating trip where they experienced weightlessness ten times. Showing no fear, the students took the bull by the horns and took everything it could throw at them with abandon.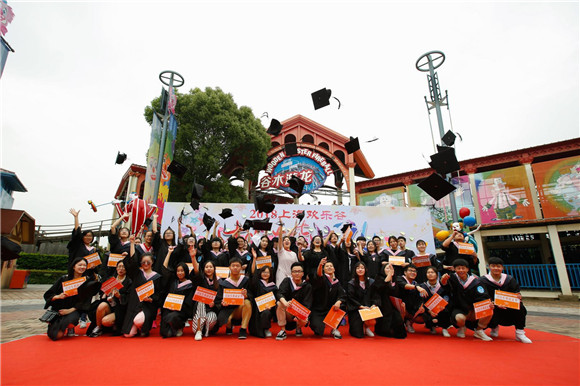 "At school, I used to be always busy with my studies and doing things step by step. With the approach of graduation, a crossroads in my life, there is a special kind of solemnity to bid farewell to a dozen of my academic years in such a crazy way," said a student surnamed Cheng, a major of international economics and trade at East China University of Political Science and Law, after the wild ride came to a stop.