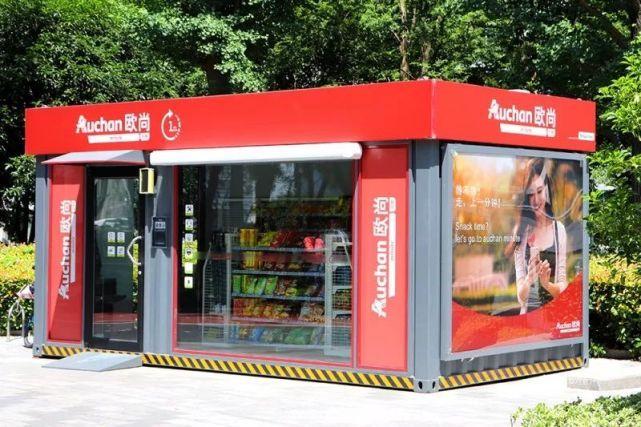 The first riverside "One Minute" unmanned convenience store has officially landed in the North Bund of Hongkou District. The cashierless store runs 24/7 and is furnished with smart and convenient unattended equipment.
The Auchan "One Minute" unmanned stored features new smart technologies which allow the customers to buy what they want in a more convenient and effective manner providing a better shopping experience than those with sales assistants or cashiers.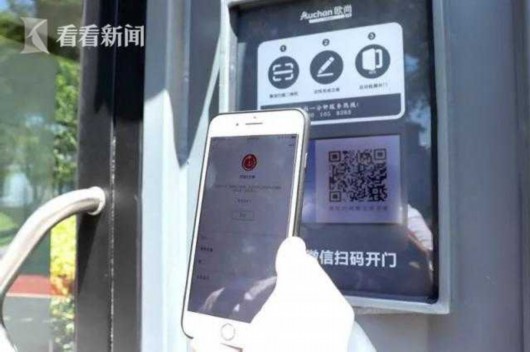 A QR code is printed on the front door of the facility and a customer needs to scan the code to complete registration, before scanning it again to open the door. The store occupies an area of 20 square meters and provides a wide variety of goods, ranging from snacks and beverages to daily necessities.
The checkout counter is right at the doorway and it supports Wechat pay and Alipay. Just follow the simple instructions on the payment machine to complete the payment. You can press the "emergency button" to leave the convenience store if you don't want to buy anything.
As part of Hongkou's efforts to improve its business environment, the unmanned convenience store is expected to bring even greater convenience to visitors to the riverside area of the District.