As the "Amazing Shanghai" exhibition kicked off at the 2018 International Business Festival (IBF) in Liverpool, U.K., the upcoming China International Import Expo (CIIE) which is slated to open in Shanghai has become a talking point at the lively business event.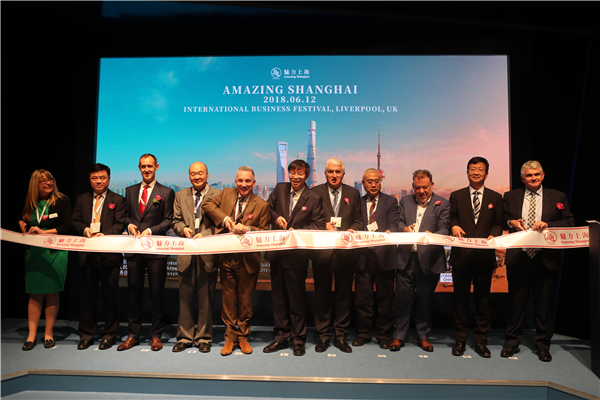 (Opening ceremony of the "Amazing Shanghai" exhibition at IBF)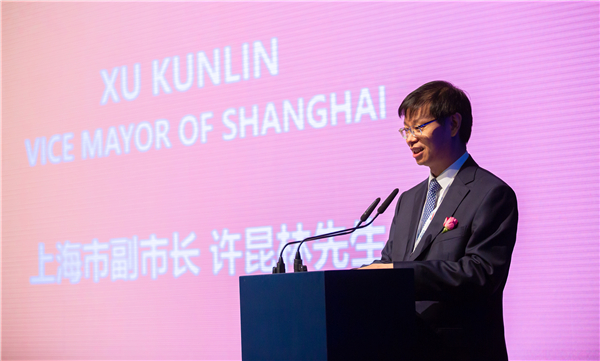 (Xu Kunlin, Vice Mayor of Shanghai delivers a keynote speech on the upcoming CIIE)
Held at IBF's main exhibition area,"Amazing Shanghai" is a special event to showcase Shanghai's business environment and innovation achievements to the world. Thanks to cloud computing technology, visitors can enjoy Shanghai's cityscape with a resolution of 195 billion megapixels at the touch of a finger. AR (Augmented Reality) technology is also deployed to provide the audience with interactive experiences. By scanning an image, people can watch videos through a mobile app and immerse themselves in feeling the vitality of Shanghai.
  The exhibition was opened on June 12 in the presence of Xu Kunlin (Vice Mayor of Shanghai), Gary Millar (Vice Mayor of Liverpool), Sun Dali (Chinese Consul General in Manchester), Max Steinberg (Chair of the 2018 International Business Festival) and other business representatives from various industries. At the opening ceremony, Xu Kunlin promoted the upcoming CIIE to the audience, revealing that there are already 64 confirmed countries attending, and more than 120 countries and regions and over 1,700 enterprises having signed a contract to take part in the Expo.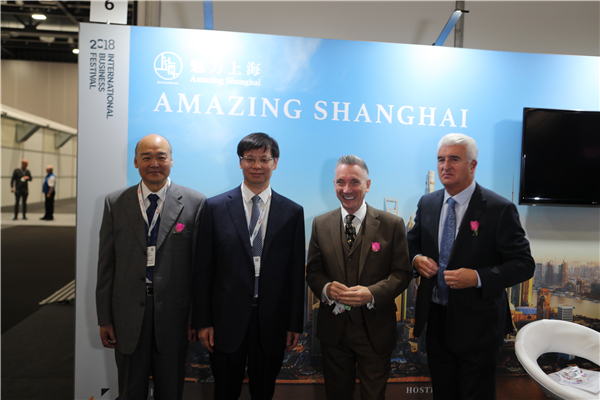 (Left to right: Sun Dali, Xu Kunlin, Gary Millar and Max Steinberg)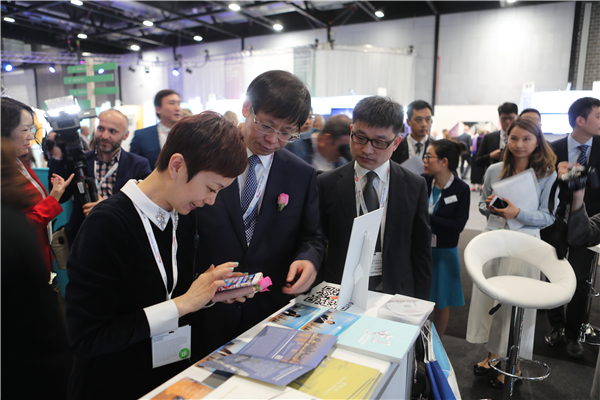 (Xu Kunlin visits a booth which showcases AR technology)
Initiated by the Office of the British Prime Minister in 2014, the IBF is one of the largest trade fairs in the world. The biennial event brings some of the world's most ambitious businesses under one roof to make valuable business connections happen. This year, the event will run for three weeks through June 28th.