A press release for the 2018 SYC Shanghai Cup and Nacra 17 Asian Championship, an event jointly supported by World Sailing, the Chinese Yachting Association, the Shanghai Municipal Sports Bureau and the Hongkou District People's Government, was held on the afternoon of July 9 at the Hyatt On The Bund.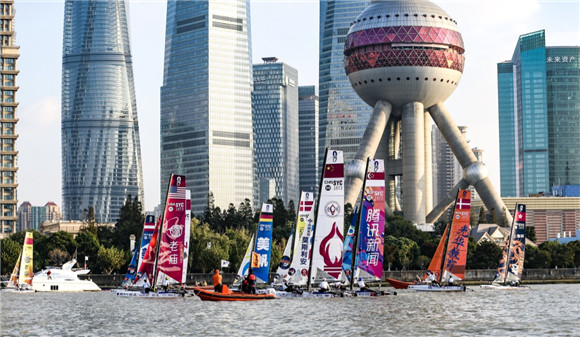 Following the successful return of the SYC Shanghai Cup in 2017, the 2018 SYC Shanghai Cup and Nacra 17 Asian Championship is expected to be held in September this year. This year's event aims to promote both this water sports and a green, sustainable environment concept.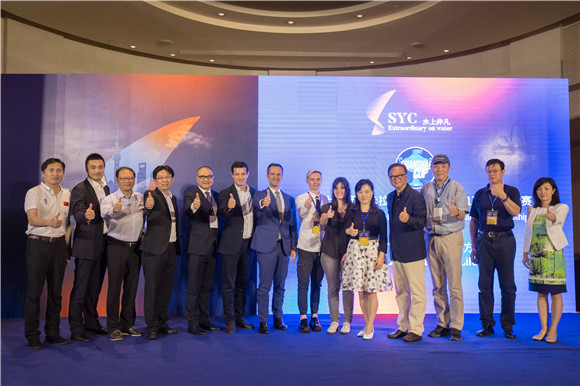 Nacra catamarans appeal to a wide variety of people ranging from sailors and water sports lovers to ordinary people for their rigidity and beautiful design. The Nacra 17 catamaran was used in the Mixed Multihull event at the 2016 Olympic Games. Currently, the Nacra 17 has been converted to a sailing hydrofoil for the 2020 Tokyo Olympics and 2024 Paris Olympics.

Professional sailing teams from more than 10 countries and regions, including Mainland China and Hong Kong, will participate in this year's event and give their best performance in this international competition.
The SYC Shanghai Cup and Nacra 17 Asian Championship originate from the first international sailing regatta held by Shanghai Yacht Club (SYC) in 1873. The "Shanghai Cup" successfully came back last year, attracting 12 teams of 24 top sailors from Austria, New Zealand, Brazil, Italy, Denmark, the U.S., Germany, Singapore, China and Hong Kong.
Shanghai aims to build this event into a globally recognized international sailing race brand, as part of the city's efforts to boost its Marine Culture industry in a sustainable manner.