What would it be like to have a live broadcast of the wonderful underwater world? A water-proof cell phone or camera is far from being enough. Now with BW Space, an intelligent tracking underwater drone, you can capture stunning photos or videos under the sea.
As the latest product launched by Youcan Robot, a technology startup, BW Space has recently launched a crowdfunding project on Kickstarter, the world's largest funding platform. Project supporters can have an opportunity to get this smart robot with a discount of as much as 60% off.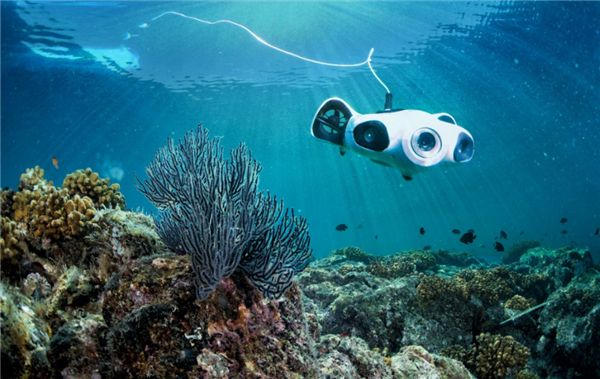 Intelligent tracking and auto-adjust lighting technologies
  The biggest highlight of BW Space is its intelligent underwater tracking feature. For the first time ever, BW Space applies image recognition and intelligent tracking technology to underwater robotics. It can identify any target person within a distance of 0.5 to 5 meters. Once enabled, the automatic following shooting mode will be activated to make underwater shooting more intelligent and smooth. Thanks to a Wi-Fi base station developed by Youcan Robot and a 4K/UHD camera, your amazing scenes of the ocean can be broadcast in real time, saving you the money of buying expensive underwater live broadcast equipment.
  In addition, BW Space is equipped with a highly operable automatic light adjustment technology. As the drone films at different depths, BW Space's front LED lights will automatically adjust to maintain optimal lighting. In terms of endurance, the drone can last 7 hours of shooting, far exceeding the average four-hour battery life of its peers.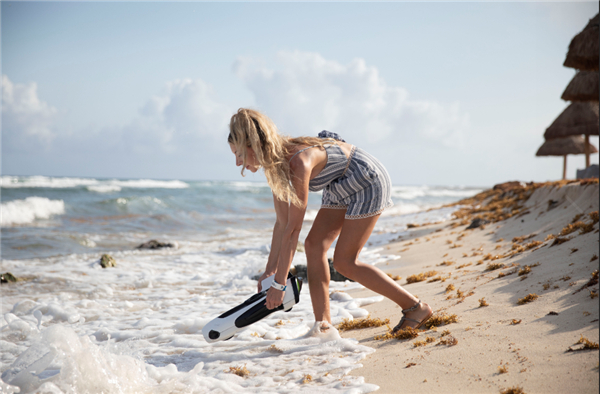 Diversified scenarios
BW Space offers a new way to explore the ocean, by lifting the barriers for users and giving more people access to manipulate such devices. It can be the best companion for divers, while it can also play an active role in underwater archaeology, and search and rescue, as its targeting and tracking feature can save plenty of time and thus improve work efficiency. With its enormous potential, it can do things that cannot be done by humans.
According to Jenny Pan, co-founder of Youcan Robot, the company's underwater robots are mainly used in fields like underwater entertainment, pipeline inspection, search and rescue, energy industry, fishery, marine environmental protection, and underwater archaeology and scientific research and teaching. Whether you are an innovative technology enthusiast, a senior diver or an underwater researcher, BW Space can meet your needs.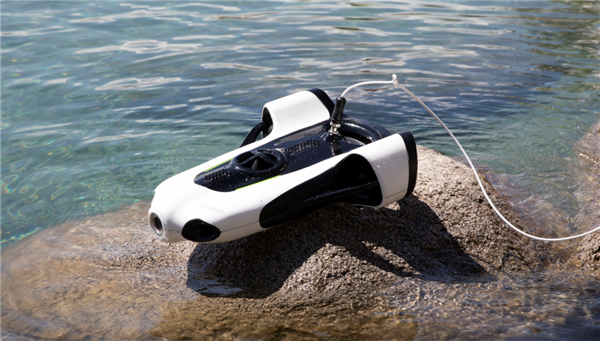 Guaranteed performance
As a fifth-generation product of Youcan Robot, BW Space represents the company's increasingly mature R&D capability. From BW1 to BW Space, Youcan Robot has carried out a lot of tests during the R&D process and keeps verifying and bettering its production process. In terms of software, Youcan Dive, developed by the engineering team, has been launched on Apple's App Store and Google Play. And new software will soon be rolled out. In terms of hardware, Youcan Robot works with high-quality suppliers and carries out rigorous testing of components to ensure the quality of the products.
"We're a technology company. For us, innovation is life," said Jenny Pan. Since it was rolled out, BW Space has won many awards, including the Analyst's Choice Award from Global Sources, the 2017 Capek prize, the CES Asia 2018 Best Robotics Startup and the Best Lifestyle Startup. Besides that, BW Space observes the production process and related verification, striving to offer the best services and minimize the sales risk.
Fancy and affordable
With a streamlined look and excellent hydrodynamic performance, SW Space is designed with an easy-to-manipulate handle. The streamlined appearance can reduce underwater resistance and ensure a top speed of 2 m/s and a maximum countercurrent flow rate of up to 2 m/s.
To allow more users to experience the product at an affordable price, BW Space offers a 40% discount, almost the lowest market price. As Jenny Pan explained, different underwater drone kits are available to meet the needs of different customers. The prices range from 659 to 1,000 US dollars.
Looking into the future, Youcan Robot is full of confidence. "The underwater robots market can still be expanded," Jenny says. "Now there are only three or four domestic companies in China that sell underwater robots on the market. In the future, consumers will have more choices in terms of the robots' categories, prices, functions, and segmented applications. Various functions can be expanded, such as underwater positioning, water quality analysis, underwater mapping, automatic warning, etc. We will gradually enhance our product experiences to really help underwater users."
Click here to see the project on Kickstarter:
https://www.kickstarter.com/projects/bw-space-uuv-drone/bw-space-submersible-drone-kit-for-underwater-phot?ref=creator_nav