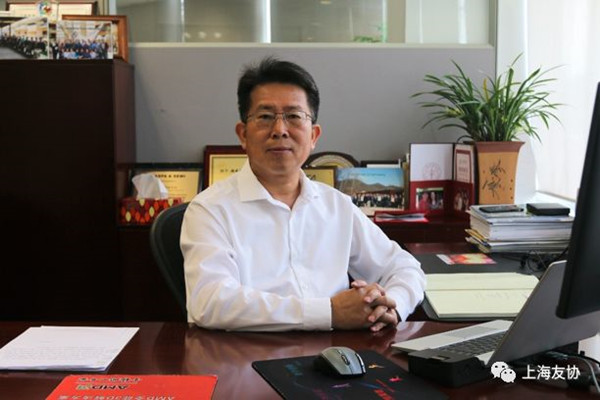 (Allen Lee in his office in AMD Shanghai R&D Center)
Located in Pudong New Area, Zhangjiang Hi-Tech Park is home to more than 10,000 enterprises and research institutions in the healthcare and IT industries. In a corner of the park, there is a multinational company which has taken root here over nearly 12 years. While witnessing the rise and expansion of the park, it has participated in and helped with the establishment of surrounding new companies and research institutions.
The company is AMD Shanghai R&D Center, AMD's largest system design hub outside of the U.S.
Smart and quick-minded, Allen Lee is the leader of the Shanghai R&D team. The gentleman is also a winner of the 2018 Magnolia Silver Award. As Corporate VP of Engineering at AMD and GM of AMD Shanghai R&D Center, the Chinese American has lived in Shanghai for nearly 12 years.
From U.S. Silicon Valley to Chinese Silicon Valley
Mentioning the reason why he came to Shanghai, Allen told the reporter, "Although I have an engineering degree, I was best at history and geography in school. I always dreamed of visiting the places in the textbooks, whether it be across the Taiwan Straits or the Pacific."
Born and raised in Taiwan, Allen graduated from the National Taipei University of Technology and then went to the University of Missouri in 1984 for further studies, where he met quite a few students from the Chinese mainland and was impressed by their hard work and desire for learning.
Allen's professional career started with an internship in Silicon Valley in 1986. Twenty years in the Valley brought him tremendous self-development. In the U.S, one's individual ability and contribution to the team is highly valued. He grew rapidly from a fresh graduate to an elite person with expertise in both technology and industry.
Meanwhile, he also witnessed the ups and downs of Silicon Valley. While observing the rapid industrial development and technological revolution, he was studying the global market.
Around him were many Chinese who chose to return to China to start up a business. Missing his Chinese schoolmates and colleagues, he always looked forward to going back to China, so as to make his own contributions and have a look at the Chinese mainland.
The opportunity came in 2006. At that time, AMD already had a China headquarters in Beijing and a test and production division in Suzhou. Design and R&D were under the guidance of the U.S. headquarters: everything seemed to be impeccable.
However, Allen did not think so. He asserted that it was time to set up a design team in China, which was crucial for strengthening the company's business capabilities. He firmly believed that China, with a burgeoning talent market, was able to shoulder this responsibility. Therefore, in 2006, the AMD Shanghai R&D team was started from scratch.
All for talents
"For a research and development center, the most important assets are talents and products."
Talent cultivation is Allen's biggest concern, and the rapid growth of talents on the Shanghai R&D team is his biggest pride.
In the early years of the R&D Center, China's semiconductor industry was just beginning to bloom in design and development, and young people had a strong desire to move things rapidly forward , as Allen had anticipated.
The young engineers on his team are eager to learn, full of passion, and cherish opportunities to innovate and work hard.
"To be sure, my expectation for the team is to parallel with the US R&D team. So I've got higher requirements for them. But I must say the AMD Shanghai team is now able to seamlessly connect with the global team, jointly do research and development, and even design products independently. Their hard work pays off," said Allen excitedly. His team is his most proud and cherished partner.
As the team leader, he does not want to take any credit, as what he aspires to is to encourage and accompany them on their growth path.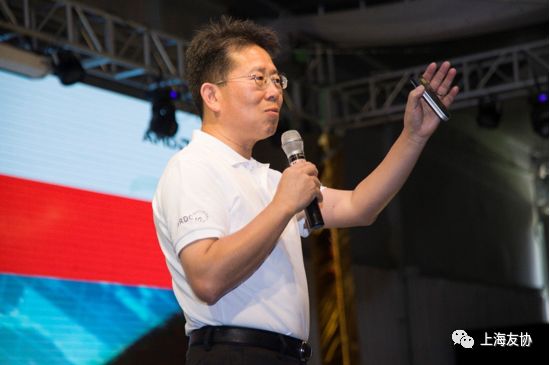 (Allen Lee spoke at the 10th anniversary ceremony of AMD Shanghai R&D Center in September 2016.)
To be consistent with the progress of the North American R&D team, each year, Allen sends a large number of engineers to North America for professional training and project collaboration with R&D personnel from all over the world.
Starting in 2013, AMD Shanghai R&D Center has hosted AMD's Asia Technology Forum annually to encourage its employees to present their creative ideas and research results in front of Chinese and foreign experts.
By holding competitions and serving as a mentor at colleges and universities, Allen tries his best to help and instruct young talents through different platforms. At the same time, he is amazed at the students' creativity.
Commitment to society
2018 means a lot for AMD Shanghai R&D Center, not only because its GM was awarded the Magnolia Silver Award from the Shanghai municipality but also because the comprehensive upgrade of the Center was approved by AMD's global headquarters, which means the Shanghai R&D team will undertake more core tasks. In addition, in the second quarter of 2019, nearly 2,000 employees on the team will move to a new building for closer cooperation between each other. As for Allen, he vows to continue making his own contributions to his company, the whole industry and society.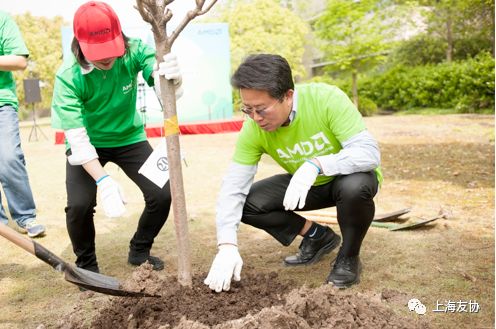 (Allen Lee in a tree planting activity held by his company)
Enthusiastic about public welfare, Allen does a lot of charity work, like tree planting, donations and charity sales.
He has also served as Vice Chairman of the Shanghai Integrated Circuit Industry Association and Executive Director of the China Computer Federation and used to speak at SEMICON China, the International Conference on Computational Science, and other large-scale forms and conferences.
In Allen's view, China's semiconductor industry is well-planned, with a better allocation of production, design and funding in recent years, thus providing more opportunities for both mature enterprises, like AMD, and small and medium-sized startups. He will try his best to cultivate more professionals to promote new industrial development and innovation.
In Allen's eyes, Shanghai is a vibrant city, from the renewal of the urban spaces to the vitality of each individual living in the city. This is what attracts him about Shanghai the most.
Twelve years ago, Allen came to Shanghai with the development strategy of "production in China, design in China, and design for China." Looking back on the decision, he said, "I felt that was the right timing and I believed in the potential of Chinese talents, so I came here." Now sitting in his office in the AMD Shanghai R&D Center, with his vision proved correct, he is even more more resolute.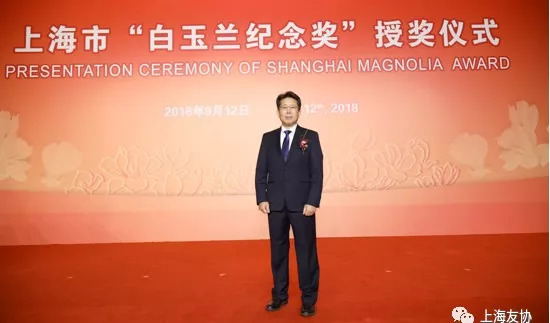 (Allen Lee at the presentation ceremony of the Shanghai Magnolia Award on September 12, 2018.)
Allen Lee's feelings about winning the Magnolia Award:
"I want to thank Shanghai City for awarding me this recognition. It is a great honor to receive the Magnolia Award. Winning the Magnolia Award is not only a great individual honor, but the award itself is recognition of the contributions of AMD to the modernization of the city. It will motivate me and AMD employees to continue contributing to the prosperity and sustainable development of Shanghai."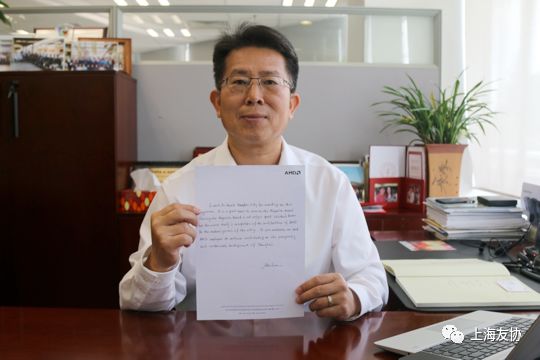 Story by Tang Xinning
Cameraman: Tang Xinning
Translated by Wu Qiong
Special thanks to AMD Shanghai R&D Center