A perfect combination of classical Chinese and modern European gardens, the campus of China Europe International Business School (CEIBS) is one of the most beautiful and unique among the world's business schools. It is the sole higher educational institution in China designed by the prestigious architectural firm Pei Cobb Freed & Partners.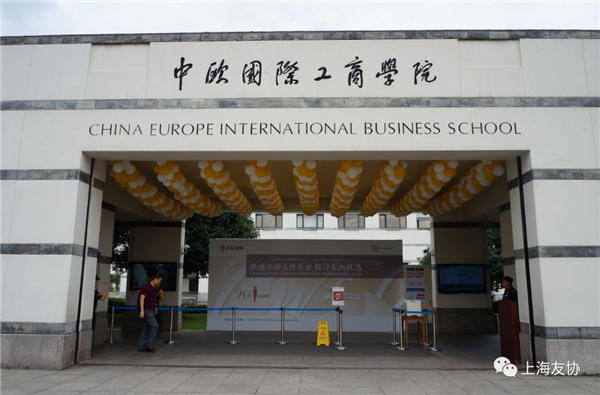 While wandering around the campus, the reporter heard some footsteps from afar. Here came Professor Eric Cornuel. Wearing a neat suit, the man with a smile is a member of the CEIBS Board of Directors and CEO & Director General of the European Foundation for Management Development (EFMD). He is also a recipient of the French Legionof Honour and the Knight Order of the Academic Palms Medal.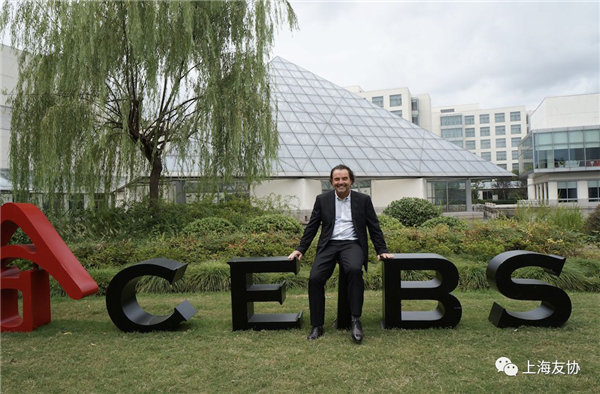 (CEIBS Board of Directors Member Prof. Eric Cornuel)
Established by the Chinese government and the European Union, CEIBS is a talent pool. Numerous students have benefited from its combination of Chinese and Western pedagogy and its first-class teaching courses. As one of the school's committed decision-makers, Eric has been instrumental in building CEIBS into one of the world's top-ranked business schools.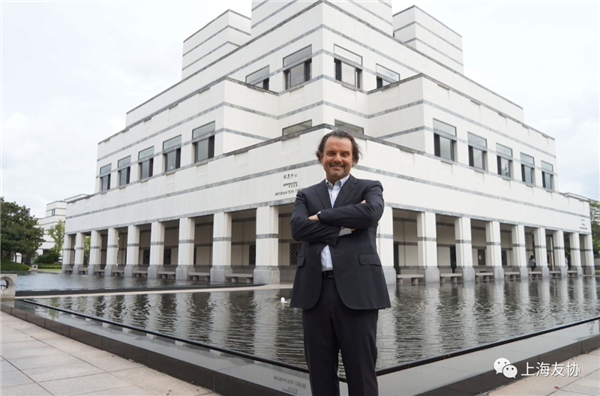 (Prof. Eric Cornuel poses for a photo at CEIBS Shanghai campus.)
Responsible for the European side of the school, Eric travels between Shanghai and the rest of the world all year round, working tirelessly to enhance the school's global influence and build a global operation. He is justifiably pleased at every bit of progress the school has achieved, despite the busy schedule this progress entails.
"CEIBS is facing a new round of internationalization in the context of the Belt and Road Initiative and the 'going global' strategy of Chinese enterprises," said Eric.
The influence of CEIBS can be reflected in the development of its students. Eric is concerned about the future development of graduates, and each graduate has lived up to his expectations. "Over the past 24 years since its establishment, many of CEIBS's graduates have achieved great accomplishments. They hold important corporate positions and play an important role in social activities."
For Shanghai, Eric thinks CEIBS is like a business card, as a first-class business school has a tremendous impact on the image of a city.
Graduates from CEIBS are actively engaged in the socio-economic development of Shanghai. In addition, CEIBS has indirectly created a large number of job opportunities in Shanghai. As an evaluation conducted by EFMD shows, the annual economic profit of the school amounts to two billion yuan.
At the same time, the cooperation between cutting-edge disciplines of CEIBS and other higher educational institutions in Shanghai has fostered a perfect atmosphere for entrepreneurship.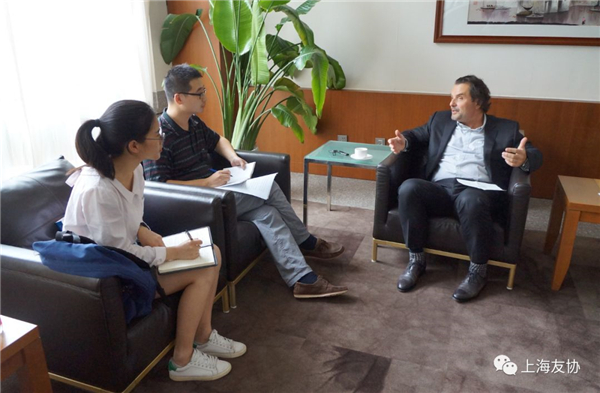 (Eric Cornuel in an interview with Jiefang Daily)
Eric first came to Shanghai in 2000. At that time, the area from the airport to the school was desolate, in marked contrast to now. "The changes are incredible," said Eric.
Walking along Shanghai's streets lined with high-rises, Eric is delighted to discover that the city is full of magic as new changes take place every day. Shanghai's population has been growing rapidly, although last year it fell slightly as the government looks to stabilize it at around 25 million. As a result, traffic jams are common. However, compared with other developing nation cities, Eric finds that Shanghai has a higher level of urban management.
For Eric, who has been to 88 cities around the globe, including Hong Kong and Lhasa, Shanghai is his favorite city. According to him, the city develops in the blink of an eye and is always progressing, which is really exciting.
In Shanghai, new businesses and new events keep springing up, and there are always new projects, activities, and training at CEIBS. The vitality of the city has left a deep impression on him.
Having been exposed to many Sino-foreign cooperation projects, Eric has worked with many Chinese partners whose execution and creativity were admirable.
Take the project of CEIBS's Zurich Institute of Business Education for example. As Eric recalled, from the strategic planning to the official opening, everyone worked closely with each other. Without his Chinese colleagues' persistence, vision and goal orientation, the project wouldn't have been completed smoothly and ahead of schedule.
The Finance MBA program was also started from scratch. The CEIBS team has a strong pioneering spirit and a spirit of collaboration. Everyone sees the school as their family and takes pride in it, so they work very hard and efficiently. When the plan was finalized, the Chinese colleagues kept working towards the set goal. "I admire the intelligence, creativity and execution of my Chinese colleagues very much," said Eric.
Chinese and European cultures have their own characteristics. Generally speaking, the Chinese are enterprising and the Europeans are optimistic, which form a perfect combination.
Eric is fond of Chinese landscape painting, stringed and woodwind music, and in particular, Shanghai's xiaolongbao (steamed soup dumplings). In his spare time, he likes to get close to nature with his Chinese friends and discuss various topics such as health and wellness.
He doesn't think cultural differences between China and the West lead to communication barriers. Instead, it is great to have different ways of thinking sometimes. Chinese culture emphasizes etiquette and modesty, while Western managers are generally more outspoken and like to express their individual ideas. In his opinion, the meeting of the two cultures may bring about unexpected results. For instance, qualities like group cohesion in Chinese culture help to establish a harmonious and close relationship between colleagues, while Western managers and employees may feel more able to voice their own opinions.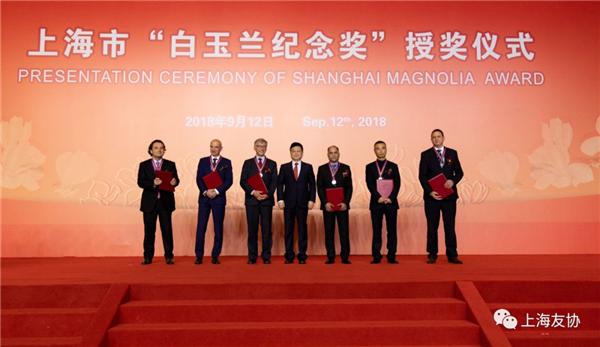 (Eric Cornuel (first from left) at the presentation ceremony of the 2018 Magnolia Silver Award on Sept. 12, 2018)
Story by Chai Yangyang
Translated by Wu Qiong
Cameraman: Xie Yunfeng
Special thanks to China Europe International Business School (CEIBS)