According to data from the World Health Organization, 47% of deaths among children under five were newborns in 2017. While cot death and other causes can be somewhat acted against, this sad statistic makes the job of delivery room staff and neonatal specialists increasingly important. Shoo Kim Lee is one such expert striving to ensure parents don't have to suffer the pain of such a loss.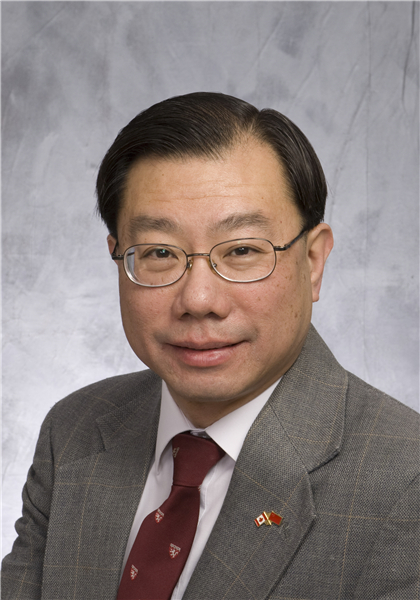 (Shoo Kim Lee)
Dr. Lee is Honorary President of the Children's Hospital of Fudan University (Xiamen Branch), and Scientific Director of the Canadian Institute of Health Research's (CIHR) Institute of Human Development, Child and Youth Health (IHDCYH). He also serves as Pediatrician-in-Chief and Director of the Maternal-Infant Research Centre at Mount Sinai Hospital in Canada.
Having served as a visiting or distinguished professor at 32 universities and a senior adviser to the WHO, he has published more than 600 academic papers in world-renowned journals, edited 10 monographs, and has been presented with dozens of awards in China and abroad.
Fully aware that China can do more to protect the health and safety of each family and minimize the neonatal mortality rate, Dr. Lee has been promoting medical projects in Shanghai, doing his utmost to help create a better living environment in China. This September, he was thus honored with the Magnolia Gold Award by the Shanghai municipal government.
Back in 1996, Dr. Lee visited Shanghai for the first time with the Canada-China Child Health Foundation. Since then, he has had close connections with Shanghai.
At that time, neonatal care in China still needed improvement. Dr. Lee led a Canadian team to give lectures and impart new knowledge, with the purpose of introducing the concept of the NICU (Neonatal Intensive Care Unit) to China, but he gradually realized that these efforts were not enough. To exert a far-reaching influence, the best method was to cultivate more talents in this field. He said at the time, "If we impart advanced foreign technology to Chinese local talents and they pass that down, the technology will stay in the country."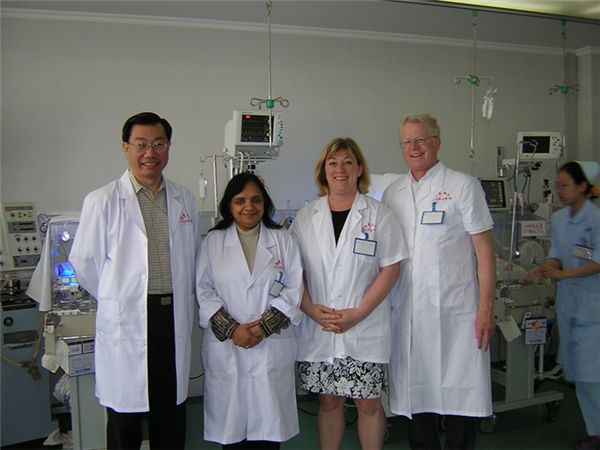 (Dr. Lee and Canadian experts pay a visit to the Children's Hospital of Fudan University)
As an old saying goes, it is better to teach a man to fish than to give him a fish.
In 2004, the Canadian Neonatal Network, founded by Dr. Lee, joined hands with the Children's Hospital of Fudan University and launched an international neonatal-perinatal medicine training program, aiming to create a new model for pediatric medical personnel training. By jointly training neonatal specialists and nurses in China, the two sides wanted to drive the overall development of the neonatal discipline.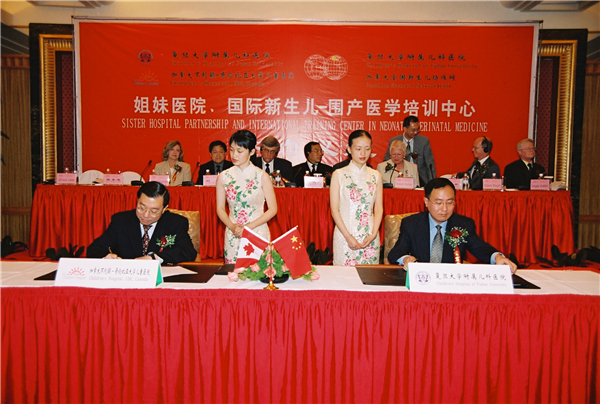 (Dr. Lee at a training program signing ceremony with the Children's Hospital of Fudan University in 2004)
Thus far, the program has cultivated 125 senior medical professionals 29 provinces and cities throughout the country, including 33 neonatal specialists and 10 neonatal nurse specialists for six hospitals in Shanghai. This has not only enhanced the level of treatment for critically ill newborns in Shanghai, but also played a crucial role in reducing Shanghai's neonatal mortality and infant mortality.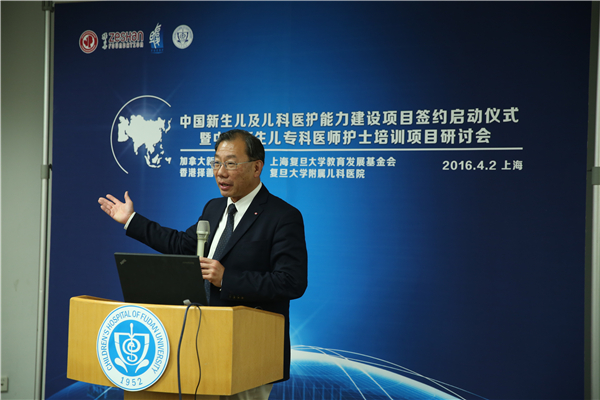 (Dr. Lee at a launch ceremony for a neonatal and pediatric care capacity development program with Hong Kong's Zeshan Foundation in 2016)
Last year, Dr. Lee helped to open Shanghai's first NICU breast milk bank to promote breastfeeding of hospitalized critically-ill newborns. By increasing the breastfeeding rate of premature infants, the incidence of neonatal necrotizing enterocolitis has been significantly reduced. The relevant clinical research results were presented at international conferences and won many awards.
He further introduced a Swiss foundation to Shanghai and helped to create a world-class breast milk and breastfeeding research center with a number of local hospitals in the city, who work hand in hand on epidemiological studies on breast milk and breastfeeding.
Two decades ago, as Dr. Lee noted, medical equipment at the Children's Hospital of Fudan University was still outdated and the technology was somewhat lagging behind. At that time, China had just begun to open up but people were working hard to develop the country. He thought "it would take 50 years for Shanghai to catch up with developed cities," but to his surprise, 20 years later, the city was already shining on the world stage. He is impressed by the rapid changes of Shanghai.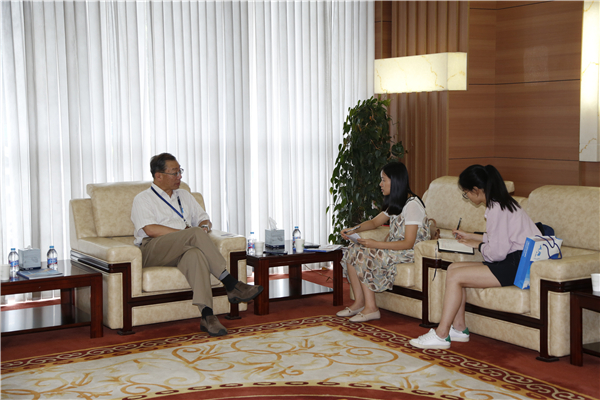 (Dr. Lee in an interview with Eastday.com)
His fondness for Shanghai has unique reasons. In his opinion, Shanghai is full of vitality and has huge potential for development as it is interested in new ideas and concepts, which is an invaluable trait. What's more, Shanghai is always ready to react and make changes for its better development. Last but not least, Shanghai believes that change brings positive results. That's why he finally chose to establish the international training program in the city.
Having been to quite a few cities, towns and villages in China, Dr. Lee knows the living conditions of the Chinese people. Once in a remote city, he saw a child who could hardly breathe but no one could treat him. Therefore, Dr. Lee wants Shanghai to act as a role model for other cities, believing that Shanghai's outstanding advantages can help the long-term development of Chinese neonatal medicine.
Shanghai is a national leader in promoting and improving medical technology. In addition, Shanghai is always ready to innovate and play its leading role in China. It is willing to change and benefit from positive changes. After Shanghai achieves success, other cities will follow suit. More importantly, to achieve cooperation, Shanghai can provide strong resources and support. Thanks to the efforts of both the Chinese and Canadian sides, the international training program has been a big success.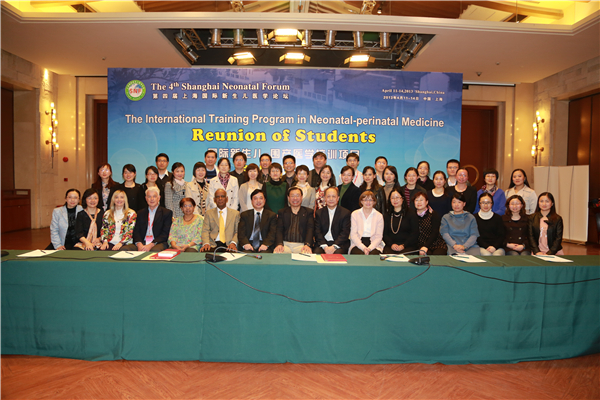 (A group photo of attendees of the 4th Shanghai Neonatal Forum)
15 years ago, for the establishment of the program, Dr. Lee had an unforgettable conversation with Gui Yonghao, former dean of the Children's Hospital of Fudan University. While Dr. Lee was worried that Chinese doctors would never return to China after being sent to Canada, Dr. Gui said, "If half of the trainees don't come back, another half will come back. If we don't send them abroad, we will have no returnee." Impressed by Dr. Gui's boldness to take risks, Dr. Lee added,"We've sent over 100 doctors abroad for the training. All but one came back as scheduled."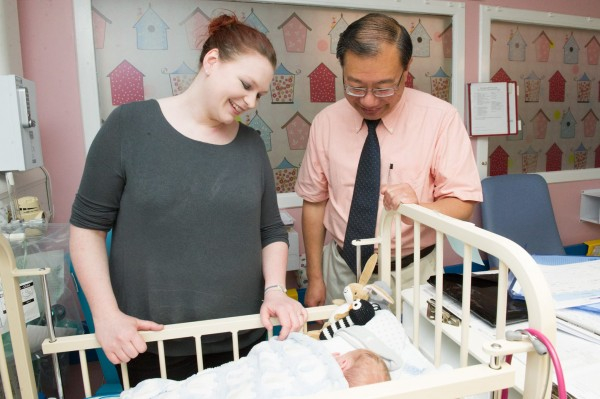 Shoo Kim Lee was raised in Singapore. When his father, a Southeast Asian native, migrated to Singapore, he was penniless and had to labor on the dock. Their first house had only one door and no windows, let alone any furniture. They slept on straw mats, and there was never enough to eat.
Shoo Kim is the 10th child and has 11 siblings. Despite poverty, his father believed in education and sent all his children to school, though they had to work after school every day. As young as five, Shoo Kim was already selling lottery tickets on the street.
Having undergone hardship since childhood, grown-up Shoo Kim tries his best to help others, hoping to help others avoid and battle through the difficulties imposed by poverty and a developing medical system.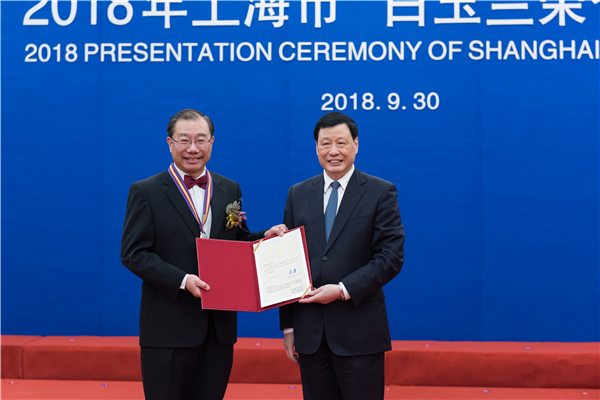 (Shoo Kim Lee was presented the Magnolia Gold Award by Shanghai Mayor Ying Yong on September 30, 2018.)
According to Dr. Lee, making money and seeking enjoyment do not make a complete life. No one can take their material possessions and personal success away from the world. What's more important in life is to help others. Making large amounts of money or getting lots of honors and awards is not his goal. His hope is that in his last days he can be happy for having done a lot of things that are good for mankind.
Story by Chai Yangyang
Translated by Wu Qiong
Photos provided by Children's Hospital of Fudan University
Special thanks to Foreign Affairs Office of Fudan University