Pigs will be a safe source of organs for transplants into humans in the future, announced Shi Yigong, a member of the Chinese Academy of Sciences and the president of the West Lake University, at the World Health and Technology Innovation Forum, a parallel forum of the China International Import Expo (CIIE).
A previous roadblock to this procedure was that pigs have porcine endogenous retroviruses (PERVs) embedded in their genome.These viruses are able to jump from a pig cell to a humancell when they are mixed, posing the risk of virus transmission. This standing block has now been cleared after three and a half years' research.
The other remaining problem is the rejection of organ transplants. Shi disclosed that if the current research is successful, pig's livers could be transplanted to humans in two or three years.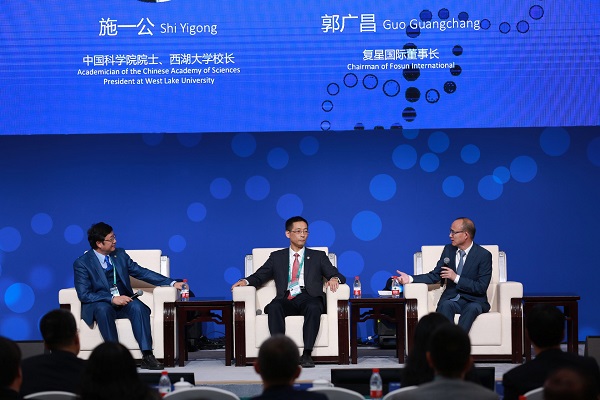 At the forum, Shi held a discussion on the method for science to deal with life challenges with Guo Guangchang, Chairman of Fosun International Ltd, China's biggest private conglomerate, involved in several areas including medical investment.
Shi introduced that a new mode of cooperation between his universityandenterpriseswill be set up to promote technological innovation.