In 2017, the market value of smart factories worldwide reached nearly USD 152 billion. It is expected that the CAGR (compound annual growth rate) will exceed 13% in 10 years, while the smart manufacturing market in China will be over RMB 220 billion, according to the Global Smart Factory Summit 2018 held in Shanghai on November 16, where around 100 industrial leaders gathered to conduct an in-depth discussion about the trend of Industry 4.0 in the future.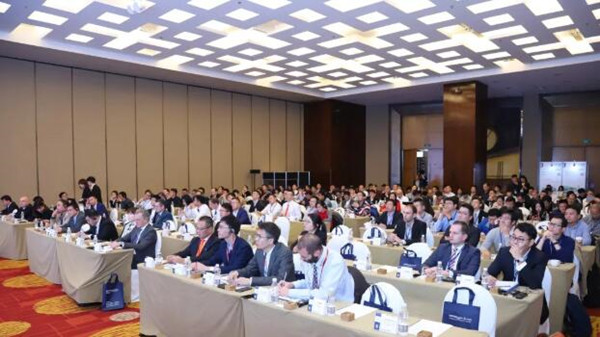 Under the concept of Industry 4.0, a smart production system includes digitalization, interconnectivity, smart maintenance, and intelligent logistics. However, realizing smart production requires flexible production, real-time plants, simulated production, cloud computing, blockchain, supply chain integration, smart warehousing, risk management and RFID technology, according to Cilliers Stapelberg, General Manager of Central Maintenance at Beijing Benz.
In response, James Wang, CEO of KUKA Systems China, put forward a solution to flexible production. Productivity can be improved by means of collaboration between humans and robots, which can be applied in many industries, including mechanical manufacturing, assembling and logistics. This way, not only can we reduce labor costs, but mountains of work can also be completed in a more efficient manner.
Shenghua He, General Manager Assistant at IKD, described a picture of Industry 4.0. In his eyes, Industry 4.0 means "IE + IT". According to him, digitalized factories should meet customers' requirements for quality tracking in the whole process and be equipped with a transparent and responsive mechanism. What's more, continuous improvement in management should be realized through automated big data reports. To realize digitalization, it is also imperative to conduct effective analysis of big data and minimize unplanned downtime of machines.
In equipment manufacturing, data collection and predictive maintenance are essential, and the latter can be applied in industrial robots, soldering tweezers and welding systems, and part conveying equipment, said Roger Yao, co-founder and Chief Growth Officer at Shanghai Manulism.
After the summit, six companies were honored with the ROI Industry 4.0 Awards China 2018 for their contributions to smart factory solutions. The champions were: Bosch Automotive Diesel Systems for Best Use of Data, Beijing Benz for Best Maintenance, IKD for Best Data Accessibility, Rexroth for Best Energy Management, Haitian Plastics Machinery for Intelligent Automation, and JCtimes for IT System Integration.
This year marks the 2nd edition of the ROI Industry 4.0 Awards. Originated in Germany in 2013, the Awards have been carried out to honor Industry 4.0-like capability upgrades in the manufacturing industry. The target group of the Awards is production companies who have realized such upgrades in their production systems, either as a whole or within a defined pilot section. To honor industrial progress in China, ROI & Ringier Events brought the Awards to China for the first time in 2017.