15 meters long, made of resin, and 3D printed; Taopu Smart and Creative City's new bridge is true innovation. According to management, China's first 3D printed bridge is currently being performance monitored and safety tested. It is estimated that the hoisting of the bridge will start in the first half of 2019, and then go into use.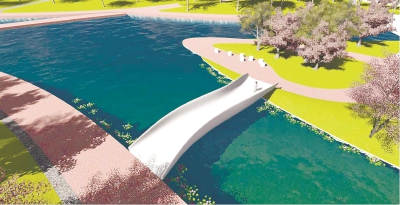 (Visualization of the first 3D printed bridge)
Different from previous displayed 3D printed bridges, this "resin bridge" is the first of its kind to come into use in China. The bridge is located at one side of Taopu Central Garden close to Wuwei Road. It is planned to be used as a channel connecting an island in Taopu Central Garden with the lakeshore.
According to staff, nine bridges including this 3D printed bridge were originally planned to be built in Taopu Central Garden, and the 3D printed bridge was designed as a steel arch bridge. However, in order to add a bright spot to this project and highlight scientific and technical prowess, they finally decided to use 3D printing to build the bridge body.
"The bridge will be transported and hoisted in the first half year of 2019. Because it is the first bridge completed in this garden, it needs to be fully monitored and can only be used after passing the safety test," Taopu Smart and Creative City's staff said.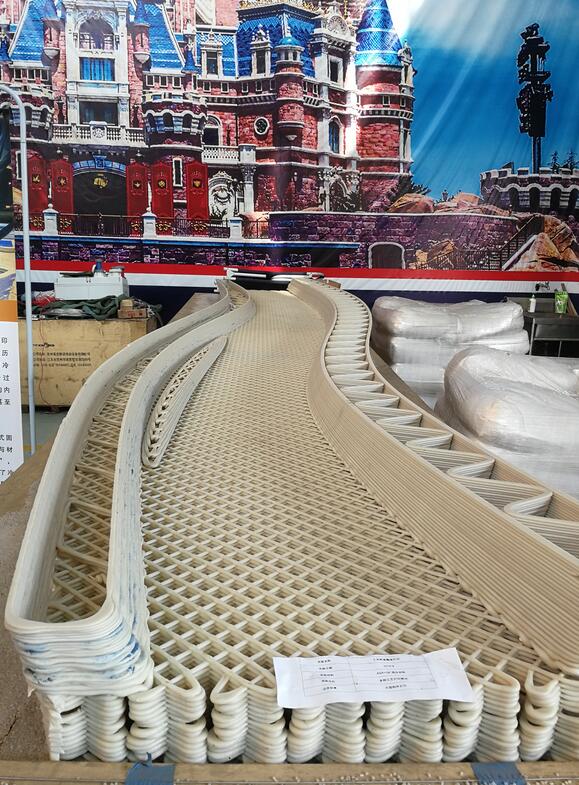 (3D printed bridge's model [Photo/CCTV news])
"Different from its white base color, the bridge's appearance is planned to be painted, and may be painted by colors with a modern and technological touch, so as to distinguish itself from other bridges' styles in the same area." The staff also said that this kind of resin bridge feels like plastic but has better performance in hardness, strength and longevity.