December has just arrived, and Shanghai's streets are already shining with Christmas trees and other ornaments. Let's check out this year's Christmas trees and see what surprises we may get!
A 15-meter high robot "Christmas tree"
Hong Kong Plaza (Tiffany)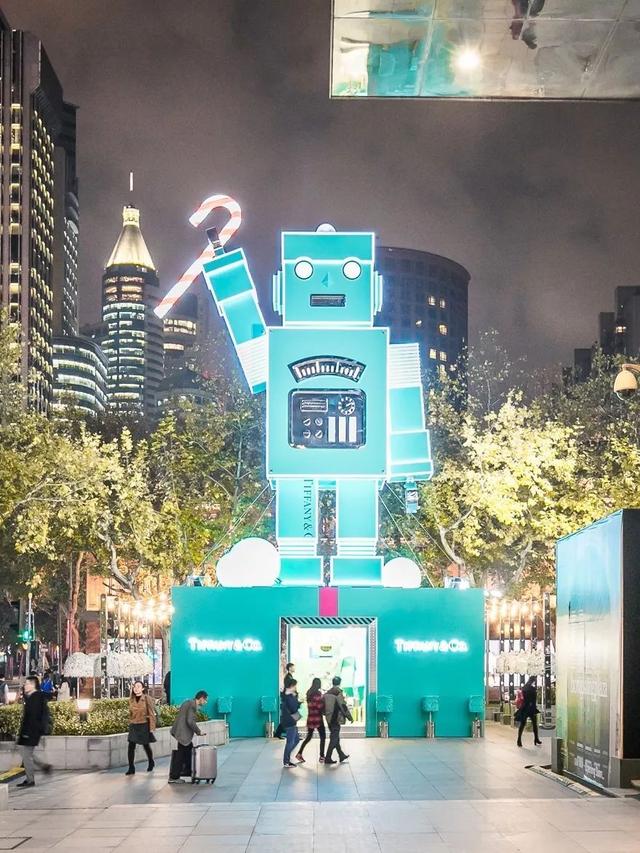 Tiffany has assembled a giant robot instead of a real Christmas tree! Inside the giant robot, there are numerous small-sized robots in every corner of the space. You can print a custom-made Christmas postcard there after taking some photos!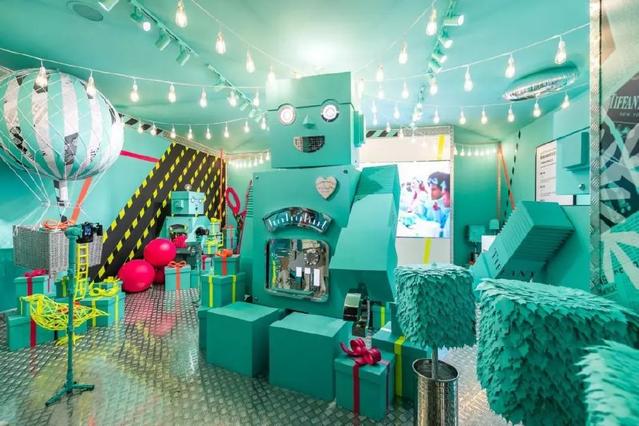 Time: November 24, 2018 – January 6, 2019
Location: No. 282-283, Middle Huaihai Road
Price: free
Cubes Christmas town
Shanghai Times Square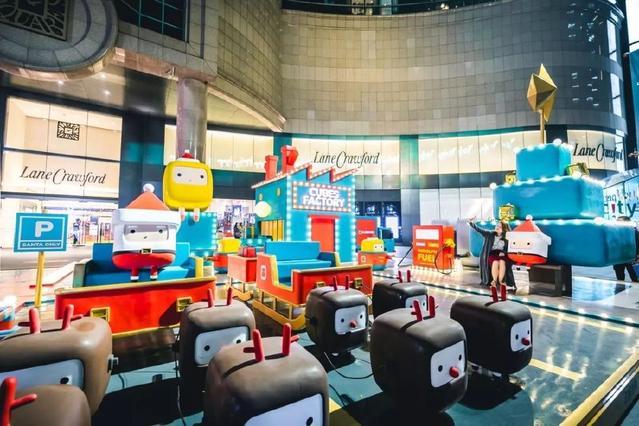 Shanghai Times Square has been occupied by a parade of cubes. The cute-looking cubes have built a small town, where there is a gift mill, a gas station and Santa's Sled.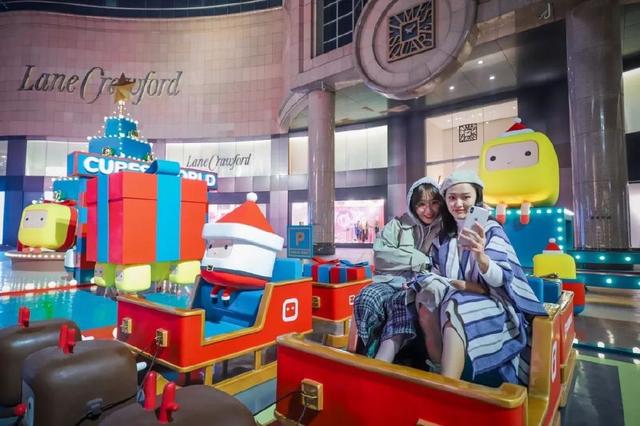 Time: December
Location: No. 99, Middle Huaihai Road
Price: free
A frozen Christmas scene
Crystal Galleria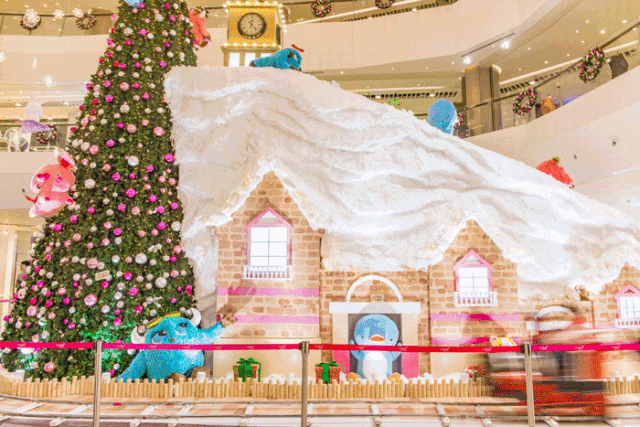 A glittering Christmas tree, a thick layer of artificial snow, together with a cute snow house create a magical frozen snow world as if in winter in northern China.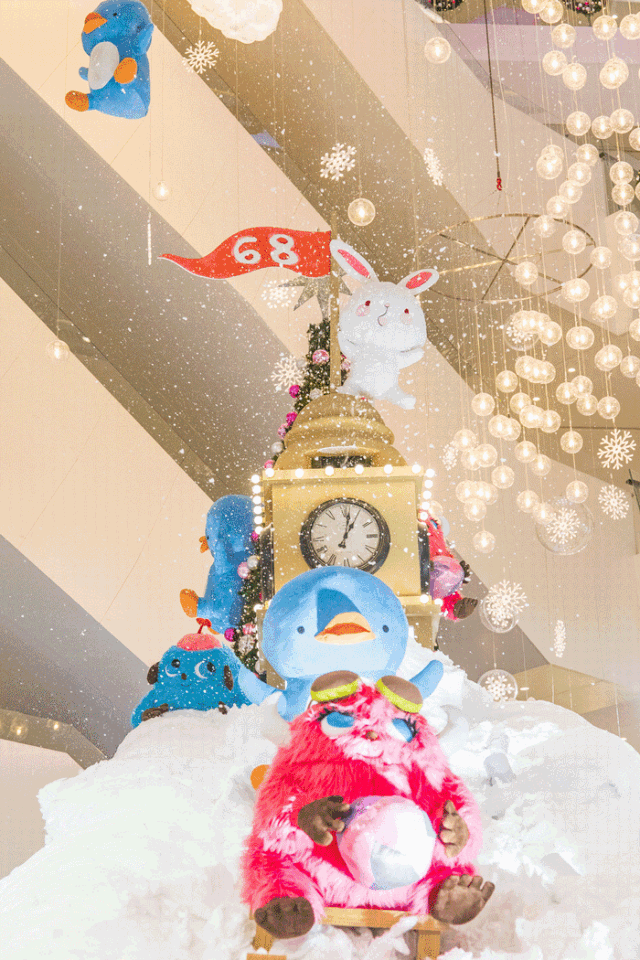 Time: December
Location: No. 68, Yuyuan Road, Jing'an
Price: free
African animal collection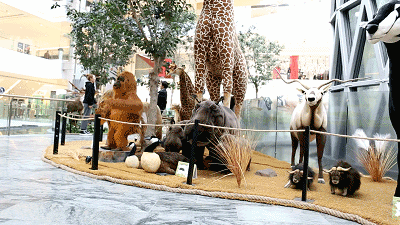 African giraffe, lion, zebra, even penguin and polar bear…all the fantastic beasts have been brought to the shopping mall.
These animals will shake their heads from time to time to greet visitors.
In addition, a 16-meter high conch-shaped Christmas tree was unveiled at 18:00 on December 4.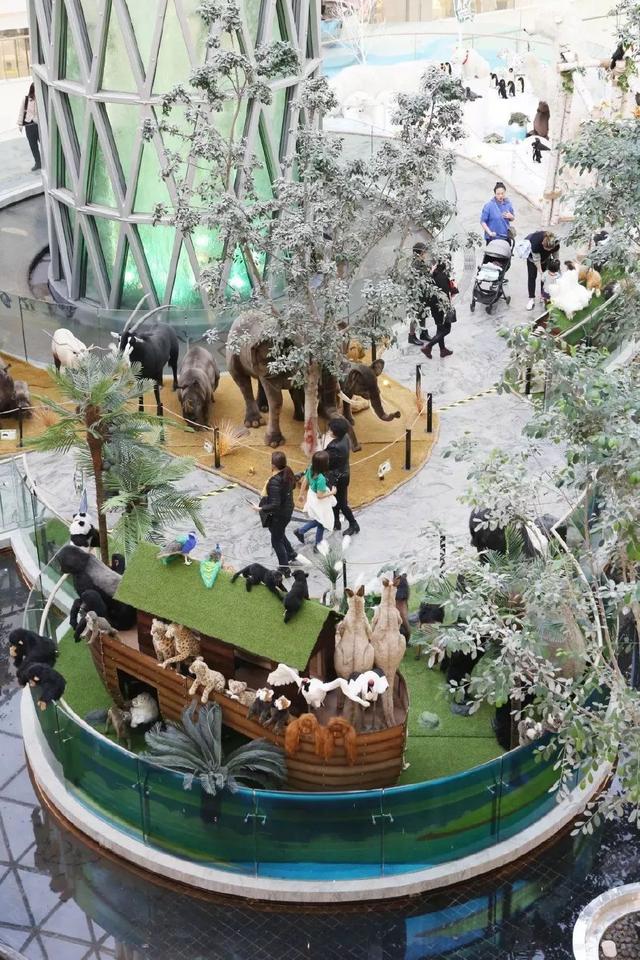 Time: November 25, 2018 – January 3, 2019
Location: CapitaMall LuOne, No.268, Xujiahui Road, Huangpu
Price: free
A Christmas tree decorated with 1,000 Swarovski diamonds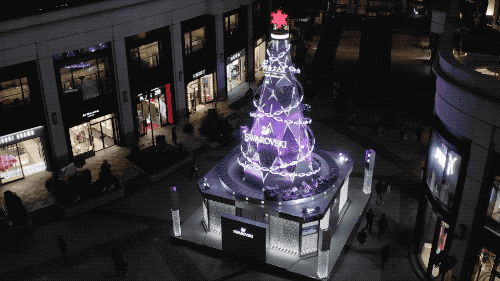 It's a perfect place for girls to take photos. The Christmas tree is surrounded by red snowflakes and embellished with 1,000 Swarovski diamonds.
Hidden inside the bottom of the Christmas tree is another surprise: an ongoing close-up magic show.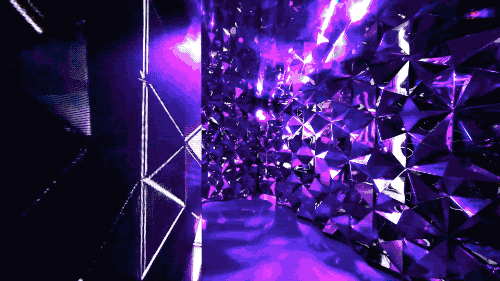 Time: December 1, 2018 –December 5, 2018
Location: HKRI Taikoo Hui, No.789, West Nanjing Road
Price: free (Appointment required for the close-up magic show)
Pandora's Winter Journey
The best-looking Christmas tree, golden and glistening, and surrounded by the Pandora family --Bella Bot, Bobby Bot, Bruno the Unicorn.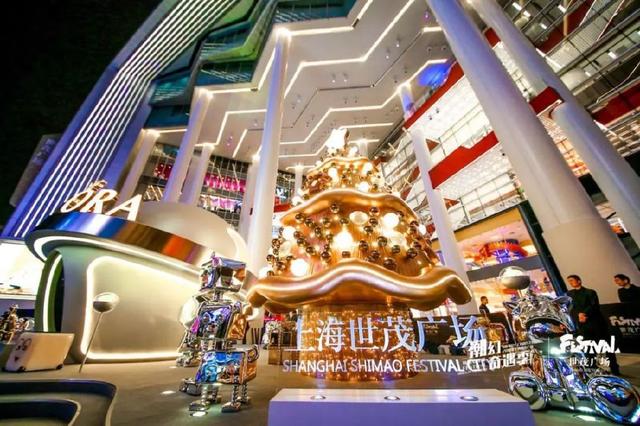 Then enter the Planet of Love show area to embark on an interplanetary journey with the Santa Claus and explore the wonderful fluorescent nebula!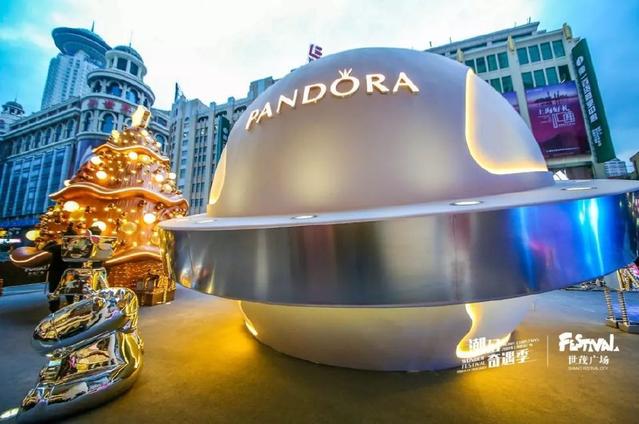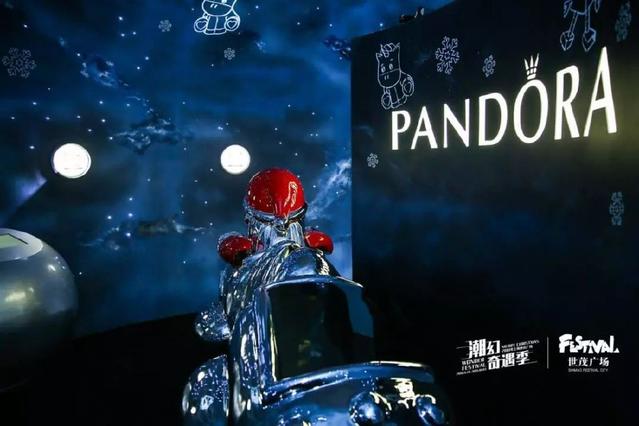 Time: November 20, 2018 –December 28, 2018
Location: Shanghai Shimao Festival City, No.829, East Nanjing Road
Price: free
Blythe doll Christmas tree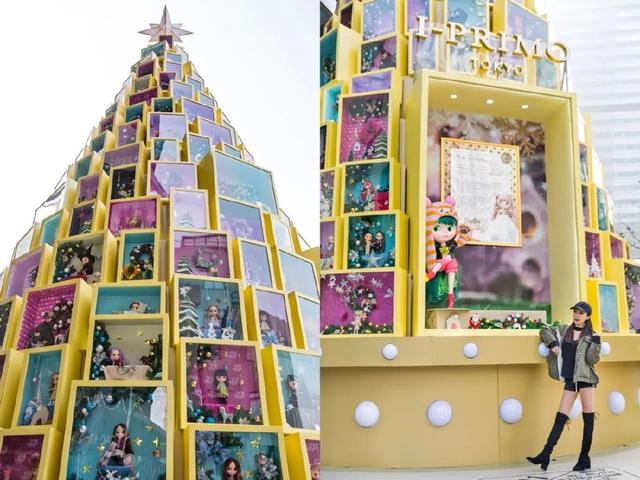 Blythe is a fashion doll with an oversized head and large eyes that change color with the pull of a string. It was created in 1972 and has become a worldwide hit. This Christmas festival will mark the debut of Blythe in China. Over 100 Blythe dolls in cowgirl, mermaid and working clothes will be displayed!
Time: November 23, 2018 –December 31, 2018
Location: Raffles, Changning, No.1189, Changing Road
Price: free
Bear Christmas tree packed with presents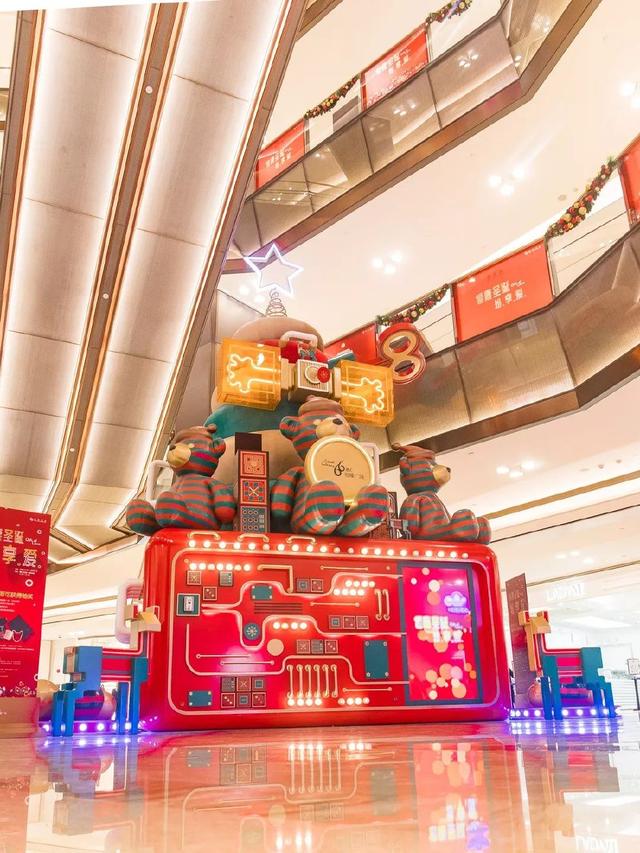 Two adorable Teddy bears are guarding the Christmas tree. The "fortress" under them is packed with Christmas presents.
After inserting gold coins into the machine, a randomly selected present from the "fortress" will come out!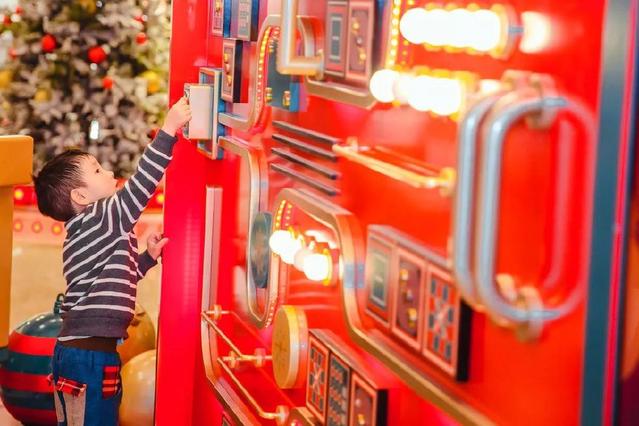 Time: November 15, 2018 –January 2, 2019
Location: Grand Gateway 66, No. Hongqiao Road
Price: a free draw chance offered if you spend over 1,000 yuan
The unique "hourglass" Christmas tree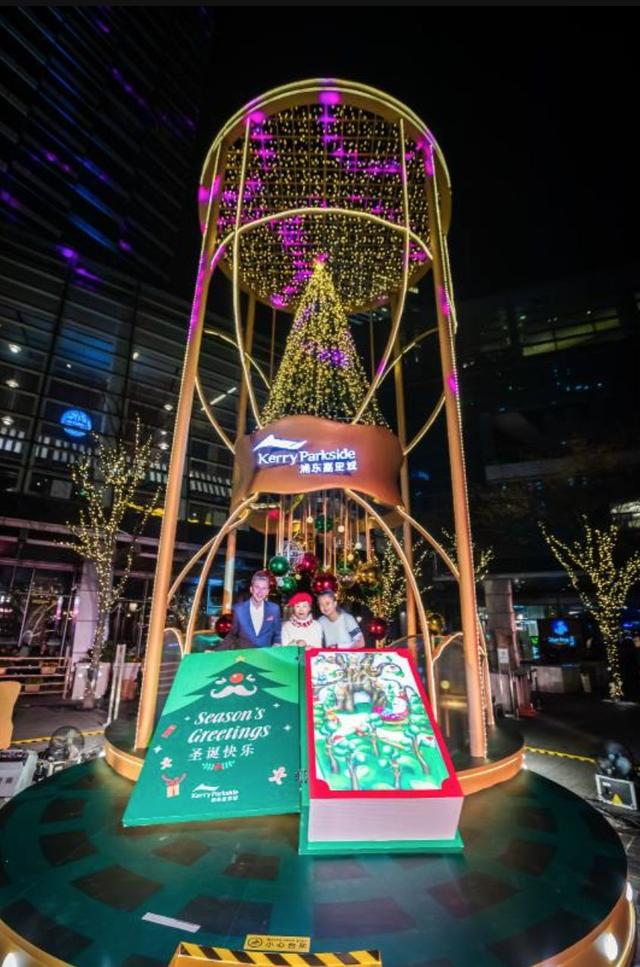 Numerous colored lights form a unique hourglass-style Christmas tree! Visitors will definitely have an unforgettable Christmas night in this fairy tale world created by the decorations.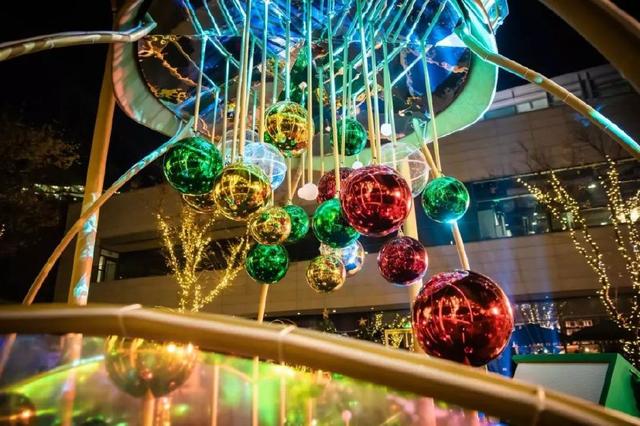 Time: November 23, 2018 –December 26, 2018
Location: Kerry Parkside, No.1378, Huamu Road, Pudong New Area
Price: free