In the past, taxi companies in Shanghai had to use a walkie-talkie to contact their drivers after they received a phone call from a customer hailing a cab. Created in the 1990s, radio stations for taxi hailing have provided convenience for thousands of citizens over the past decades.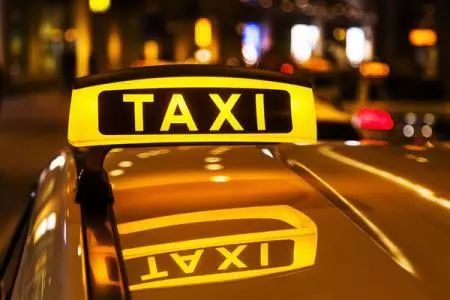 Recently, however, the only taxi wireless communication tower in Shanghai was demolished, signaling an end to the era of taxi hailing via radio.
At the top of Nantai Building between West Nanjing Road and Taixing Road in Jing'an District, some engineers could be seen busily demolishing the wireless communication tower.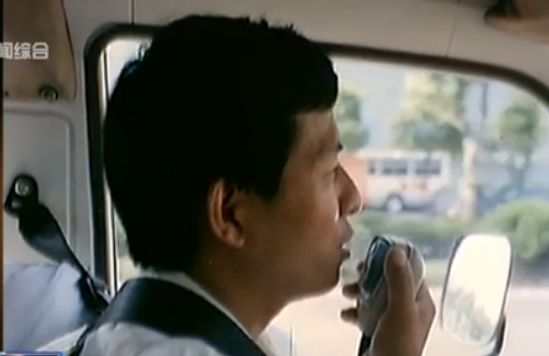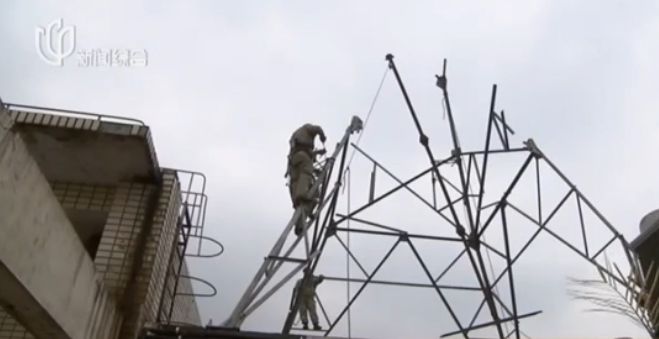 Back in 1992, the communication tower was erected on the top of the building with eight sets of antennas. For the first time ever, automotive radio was applied in the city's taxi dispatch system. Radio receivers were installed on over 2,000 taxis at that time and the Qiangsheng Taxi Company began to use a walkie-talkie to make contact with and dispatch its drivers.

Back in the 1990s, the communication tower and radio dispatching system of Qiangsheng was described as the largest in terms of its service area and in the number of dispatched taxis. The average daily number of orders peaked at over 4,000. According to Ms. Deng Yuyan, the chief operator at Qiangsheng responsible for taxi dispatching, about a decade ago she received an emergency order from a woman about to give birth. After she sent out the radio signal, more than a dozen warm-hearted drivers in the nearby areas answered the call and offered to help the customer.

Nowadays, with the advent of the mobile Internet era, vehicle-mounted smart terminal devices with GPS positioning are constantly being updated and iterated, and have now completely replaced the taxi radio.

So, after nearly 30 years of operation, the radio system for taxi-hailing officially bid farewell to the general public. However, the development of taxis in Shanghai is still going forward.