As the Spring Festival holiday has concluded, millions of people have embarked on their return journey back to their workplace. They are accompanied by bulging bags full of stuff from their hometown, like grapefruits, mugwort, preserved meat, and chicken and duck eggs.
The "delicacies" in the luggage represent the taste of their hometown and the love from their family members. In Nanchang Railway Station, reporters from Jiangxi News took some photos to document the expression of love in the travelers' packages.
A traveler surnamed He took with him two large bottles of peanut oil for cooking. Though the bottles were very heavy, in the eyes of Mr. He, they are precious. He says that is the taste of his hometown.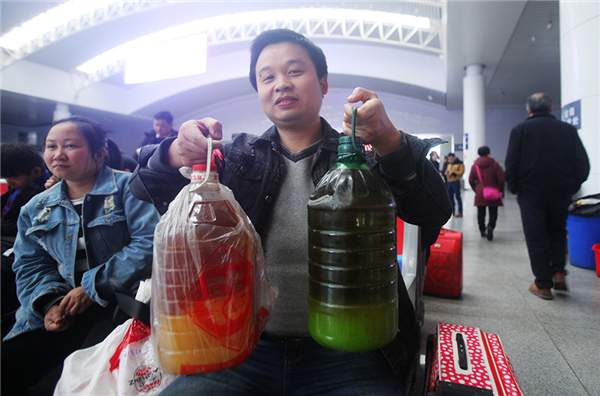 Ms. Liang is from Nanchang and works in Dongguan, a city in south China's Guangdong province. Before she departed home, she picked up two golden grapefruits from a tree in her hometown. Although the grapefruits are plain-looking, they are juicy and sweet, said Ms. Liang with pride.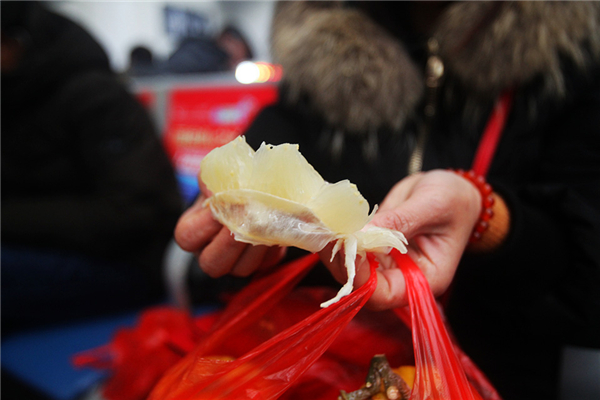 As a Fengcheng native, Ms. Wan and her family run a stationery business in Shenzhen, Guangdong province. After the weeklong Spring Festival holiday in her hometown, Ms. Wan took with her a few crispy rice treats and five kilos of rice cakes. Made of rice milk, ginger and malt, crispy rice treats are a specialty in Jiangxi. Though Ms. Wan only took a few of the delicious crispy treats on her trip to Shenzhen, they tasted especially delicious while she was making her way back to the sprawling modern metropolis of Shenzhen.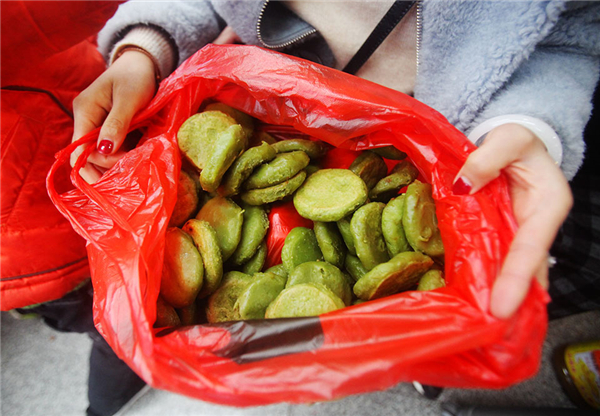 Ms. Jiang and her husband work in Shantou, also a city in Guangdong. The couple took with them a slab of preserved meat and a few pounds of mugwort grown in Poyang Lake. While waiting for the train, Ms. Jiang picked the edible part of mugwort with her husband,so that they could enjoy it after they arrive in Shantou.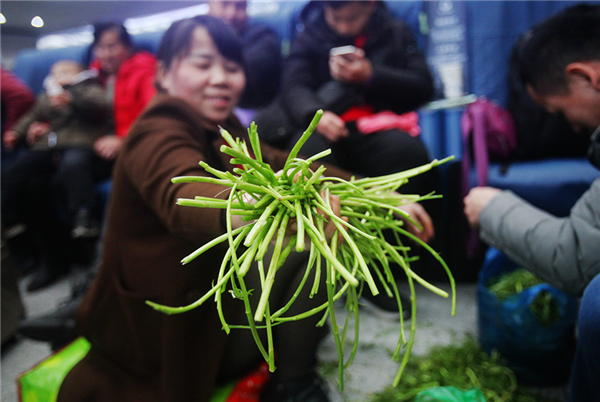 The foods may be insignificant in your hometown, but when they are packaged in your luggage on your return trip after the Spring Festival, they are extremely precious. Imbued with the love of families and the taste of ones' hometown, they can give courage or comfort to people who are living in a far flung city.