An exhibition themed around the liberation of Shanghai in 1949 opened on Monday, May 27, reminding citizens of the history and tracing the development of the city.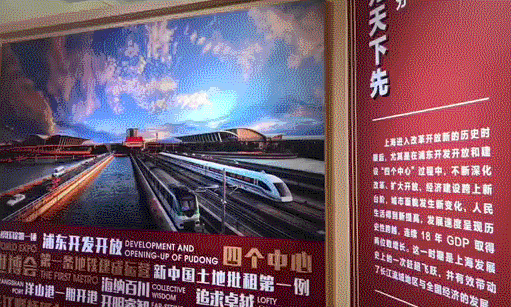 In an area of 2,300 square meters, the exhibition contains hundreds of pictures, six multi-media presentations and nine video clips.
According to Xu Guoliang, curator of the exhibition, it consists of four parts, presenting the People's Liberation Army (PLA) taking over Shanghai from the Kuomintang forces, the development of Shanghai, the city's pioneering and trailblazing spirit, and Shanghai's pursuit of becoming a city of global excellence.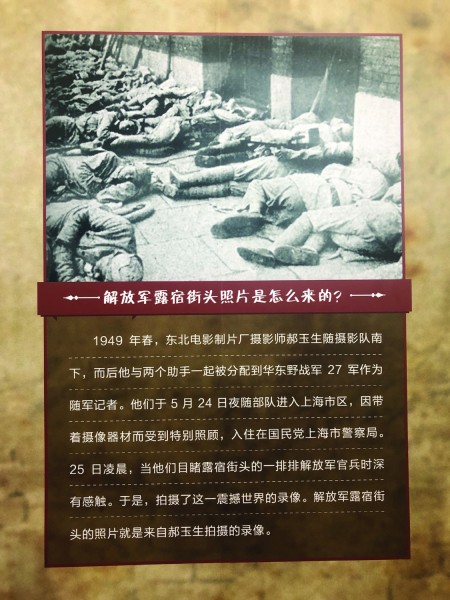 For people who are familiar with Shanghai's history, the above picture is very famous. It was from a footage clip taken by Hao Yusheng, a photographer at Northeast Film Studio. On the night of May 24, 1949, Hao arrived in downtown Shanghai with the PLA troops. In the early morning of May 25, he was impressed by what he saw: the disciplined soldiers slept on the streets instead of disturbing the citizens.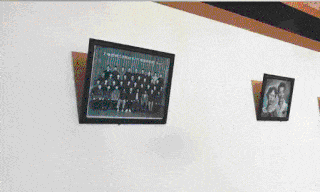 Visitors can also see paraphernalia used by their grandparents in the 1980s, such as the old thermos flasks, 555 mantel clocks, and enamel cups. A workers' canteen has also been set up, recreating what the lives of old Shanghainese were like.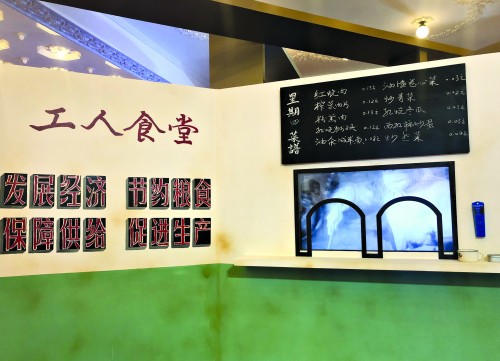 (A workers' canteen in the 1980s)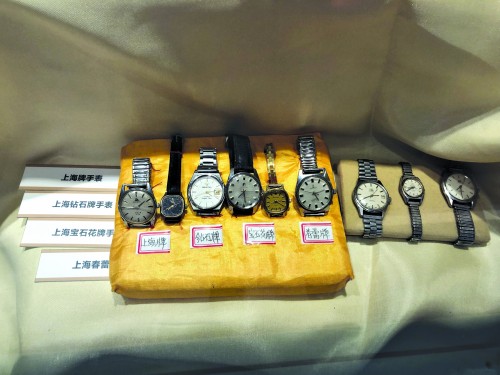 (Watches with the brand "Shanghai" produced by the Shanghai Watch Factory)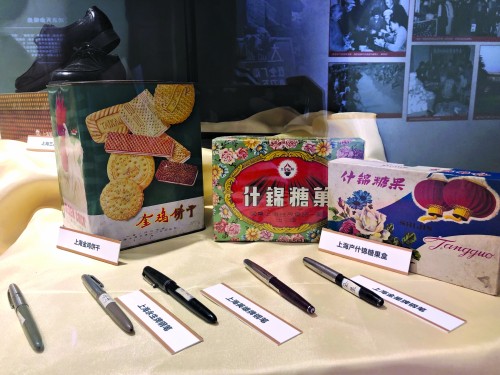 (Biscuits, candies and fountain pens used in the 1980s)
The glorious history of Shanghai has to be attributed to the former generations who were hardworking and dedicated. However, to keep the vitality of a city, it depends on the younger generation. Therefore, the organizer has made plenty of efforts to attract more youngsters to the exhibition.
Actors have been invited to play as PLA soldiers, and an HTML5 interactive game has been rolled out. People can scan the following QR code to know about the lesser-known stories of the heroes behind Shanghai's development.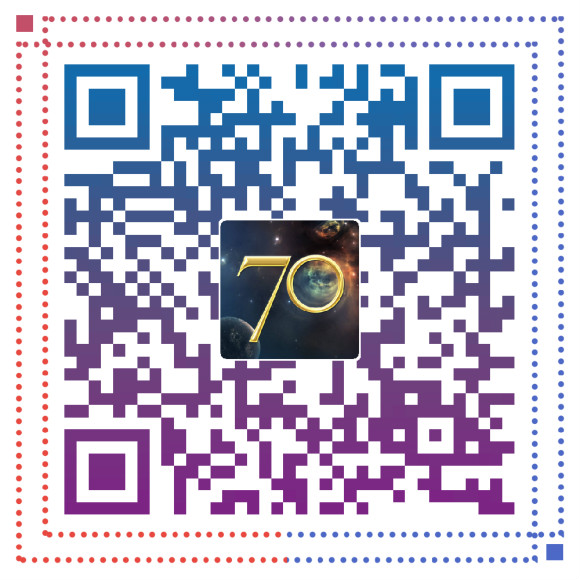 (Scan to read stories of the city's contributors)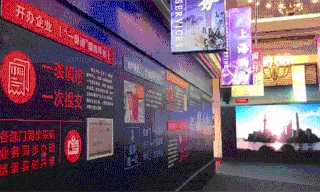 Another highlight of the exhibition is a special exhibition area similar to the East Nanjing Road pedestrian street. The 20-meter-long passageway is a blue-toned space dotted with neon billboards. A total of 15 cases are displayed via videos and pictures to showcase Shanghai's efficient and business-friendly environment.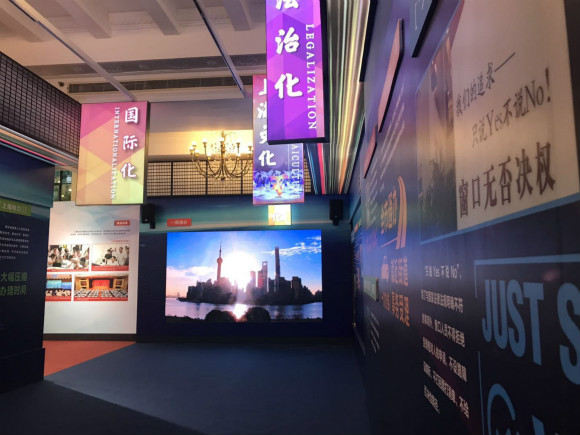 Details of the exhibition:
Opening hours: 9:00am - 4:00pm, May 27 - June 22
Venue: East Hall 1, Shanghai Exhibition Center
Address: 1000 Middle Yan'an Rd, Jing'an District, Shanghai
Admission: Free