With the first group of 25 companies listed on Shanghai's sci-tech innovation board, "China's NASDAQ" star is rising. On July 22, the STAR (Sci-Tech innovAtion boaRd) market opened for trading, meaning China's capital market officially entered the technology innovation board.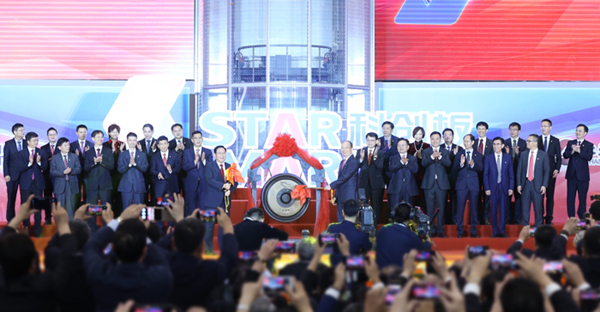 Since it was first proposed in November last year, it only took 8 months to open the market. Within such a short period, the market witnessed the gradual improvement of the rules system of the STAR market, the implementation of a series of reform measures such as open inquiry, market-oriented inquiry and a registration system, and the enthusiastic reception of enterprises and investors for this new board.
Since March 22, the Shanghai Stock Exchange (SSE) has accepted the first batch of companies' applications for listing on the STAR market. As of July 21, the number of enterprises accepted had reached 149. From June 27, when the first share of STAR market subscription was issued, to July 12, when the first 25 companies listed had completed the issuance subscription, the number of individual investors applying for purchasing new shares online had exceeded 3.1 million.
The official English name of the board is "SSE STAR MARKET", with the acronym STAR coming from one letter of each word of the Sci-Tech innovAtion boaRd. Like celestial stars, the 25 listed companies are igniting the enthusiasm for innovation and entrepreneurship among scientific and technological innovation enterprises to provide new drivers for high-quality development of China's economy.