The International Children's Animation and Manga Exhibition 2019 has landed in Shanghai. During the four-day exhibition, paintings created by both Chinese and Japanese children are being showcased.
Themed around "peace, environmental protection, friendship and the Olympics", the 50 artworks on display have been selected from around 500 entries submitted by young animation and comic book artists. Prior to Shanghai, they have been exhibited in Tokyo and Beijing.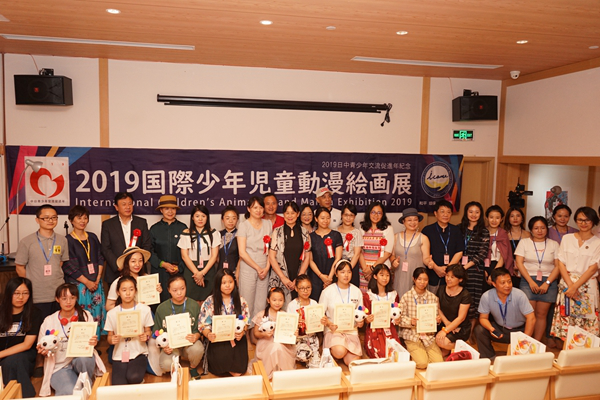 For the Shanghai stop, some of the young artists were invited to attend the opening ceremony. One of them is Sun Haoxuan. She said she is familiar with Japan, because her father, who studied and lived there for ten years, always tells her about it. "I was very excited to learn about the launch of the exhibition. I've liked Japanese animations, like 'Sakura Momoko' and 'Sailor Moon', since I was little. So I decided to participate in the event right away," said the girl. "I want to carry forward Sino-Japanese friendship."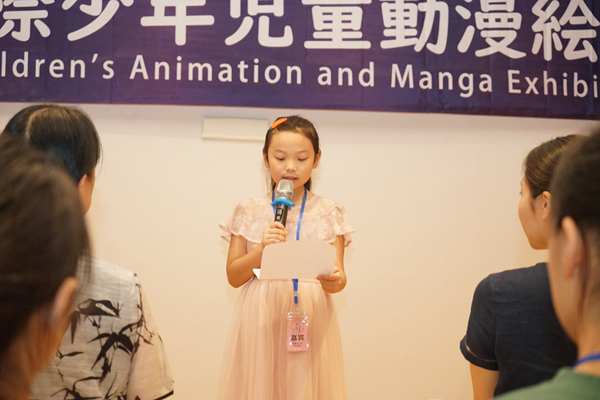 Sun's submission is a painting featuring two girls. One is a Chinese girl wearing a Han costume with the Great Wall as the background. The other is a Japanese girl with Mount Fuji and Kinkaku-ji Temple behind her. According to Sun, she wants to express through the picture that the foundation of Sino-Japanese friendship is as firm as the Great Wall and Mount Fuji.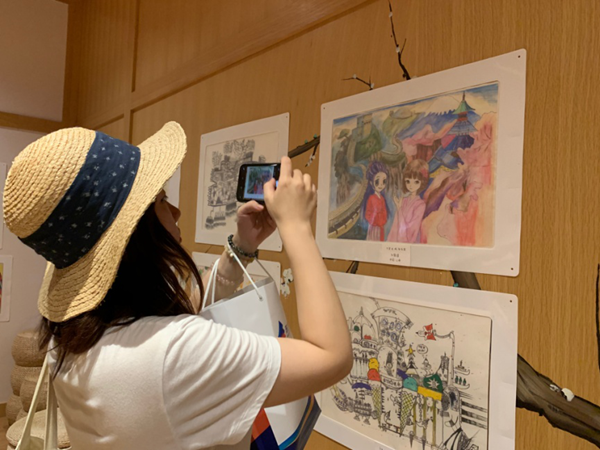 China and Japan are neighbors separated only by a narrow strip of water. Teenagers are the hope of the countries and bear the future of China-Japan relations, said Ms. Xu Jie, deputy director of the Japan Affairs Division of the Shanghai People's Association for Friendship with Foreign Countries (SPAFFC). "I am glad to see that a series of exchange activities of various forms and with rich content have been held between the younger generation of the two countries, which have deepened their mutual understanding and recognition."
As Ms. Hanako Kato, deputy Consul of Japan in Shanghai, said at the opening ceremony, many people's interest in Japanese culture originates from their love of anime. The paintings on display prove that relationship can wordlessly resonate across borders.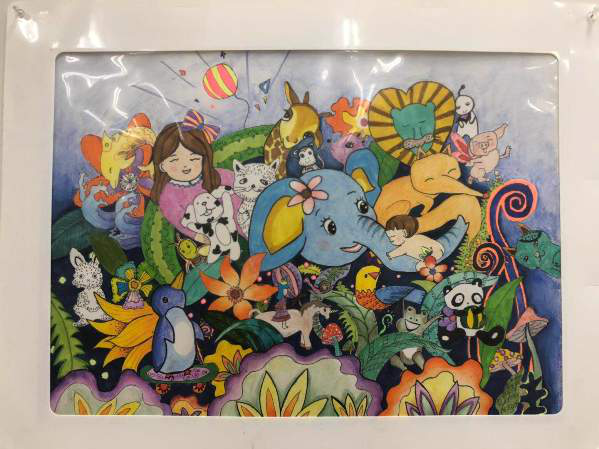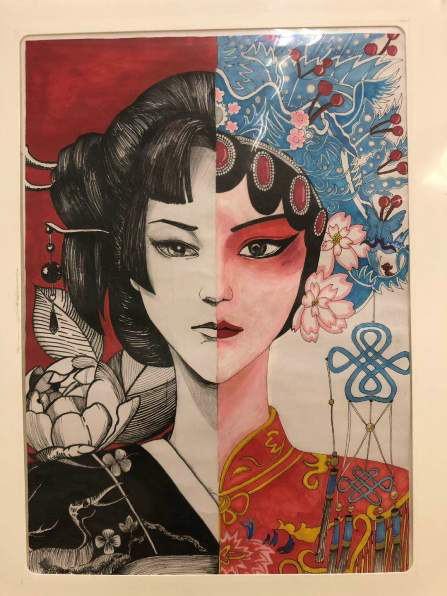 The exhibition runs until August 12, after which it will be shown in Yangzhou, Shaoxing, and tour on the New Jianzhen Ship. With this year marking the China-Japan Youth Exchange Promotion Year, the International Children's Animation and Manga Exhibition aims to serve as a platform of exchange between Chinese and Japanese youth, strengthening their mutual understanding, respect and knowledge.
(Story by Cao Jun, Fan Yicheng
Translated by Xu Chuxin, Wu Qiong)