At the annual "innovative development of China's physical bookstores" meeting held at the 2019 Shanghai Book Fair, the big data provided by CENTRIN ECloud showed that the domestic physical bookstore market has shown a positive trend in the first half of 2019.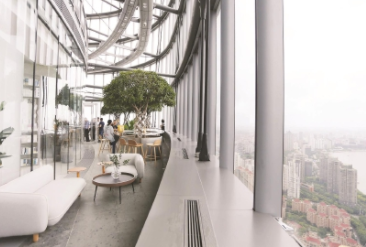 According to The Data Report of Physical Bookstores in the First Half of 2019, some medium, small and tiny-sized bookstores with their own characteristics have seen obvious rise in terms of the retail sales volume of books sold in the first half year .
Globally, there already have been some small bookstores that have attracted readers by humanistic aesthetics of life. For example, in the plant museum of the 2019 Beijing International Horticultural Exhibition, a nature-themed bookstore has attracted lots of visitors with two thousand kinds of books all related to nature and various customized experiential scenes focusing on the aesthetics of nature and life.
The physical bookstores' re-creation of scenes contained in books actually fits the current trend of "New Retail", which pays special attention to people, and often uses emerging technologies such as big data, mobile Internet, QR codes, and mini programs to improve the customer experience.
Japan's DaikanyamaT-Site can be regarded as a typical new retail benchmark. One out of every two Japanese is a member, whose data has been collected by more than 1.7 million merchants. Based on its big data, the bookstore can build its unique recommendation system and accurately plan proposals based on customers' lifestyles and theme preferences.
In the view of Wang Yuanyuan, the deputy general manager of CITIC Press Group, some large technology platform companies haven't paid enough attention to the bookstore industry. Therefore, the innovation of emerging technologies in promoting physical bookstores to achieve the link between scenes and functions isn't enough. However, she believes that the application of AI and the technology of Internet of Things (IoT) will bring great prospects to the bookstore industry after the popularization of 5G technology, and may even bring huge changes to the business model of physical bookstores.