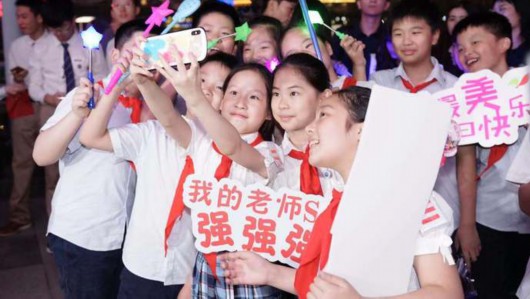 More than 30 best wishes for Teachers' Day were rolling across the giant screen in the Lujiazui area in Pudong at 8 pm on Sunday, September 8.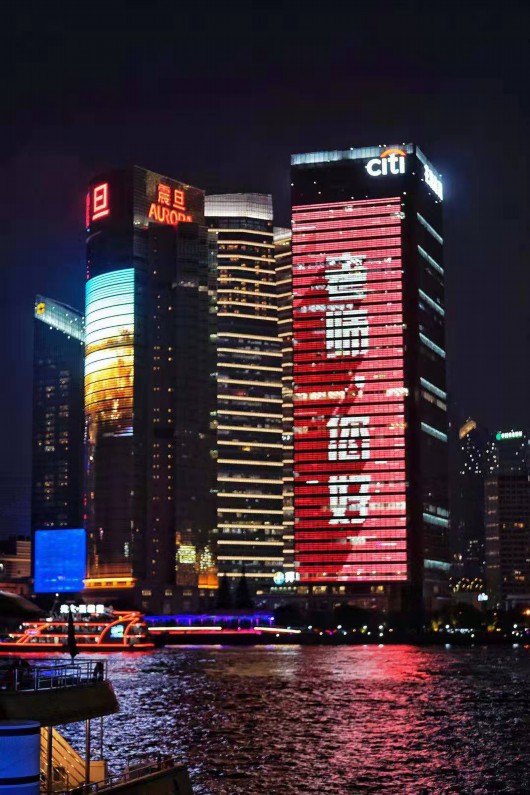 The students' respect and gratitude to their hard-working teachers lit up the whole city: "Did the chalks make your hair at the temples grey?" "You have taught me much more than what we can get in some books", "I want to take another lesson of yours".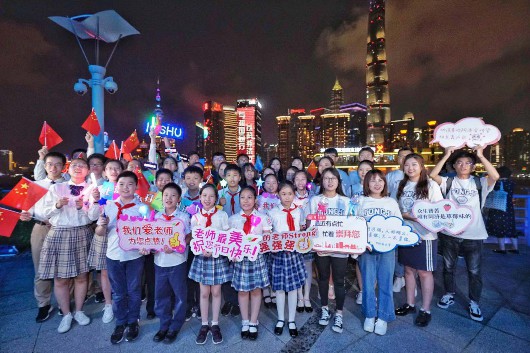 The splendorous lights attracted lots of tourists at the Bund who stopped to watch the sweet wishes, some of whom even took out mobile phones to record the moment.

The activity which lasted an hour on Sunday was organized by the Shanghai Municipal Education Committee, who earlier had collected and selected nearly 30 from over 100 messages written by students from schools across the city.
More than 40 teachers and students from Tongji University, Shanghai University, the No.1 High School Affiliated to East China Normal University and the Private Foreign Language Primary School, came to the Bund that night to witness the heart-warming activity, leaving the teachers and students with a sweet memory.
The wishes will continue to roll across the giant screen of the Bund until September 16.