For tea enthusiasts, the China Tea Fair Shanghai which is underway in the Shanghai World Expo Exhibition & Convention Center is a must-go exhibition.
Covering an area of 20,000 square meters and with 1,000 booths, the exhibition has gathered more than 600 Chinese and foreign companies to showcase characteristic tea products.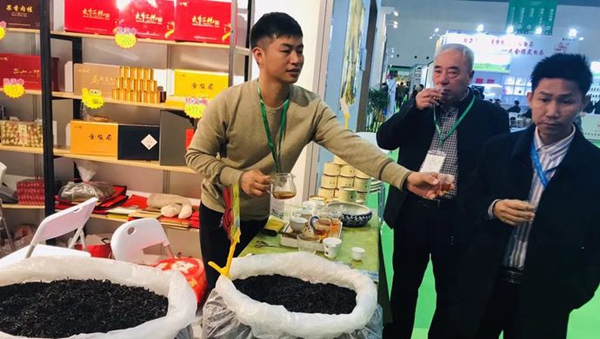 (An exhibitor invites visitors to have a taste of his tea)
Exhibitors from Japan, Malaysia, South Korea and other countries have also brought unique tea products and exquisite tea wares to the show.
A person in charge of the China International Tea Culture Institute introduced that due to the Shanghai Spirit of "respecting cultural diversity" and people's longing for a high-quality life, Shanghai has collected famous tea products from various tea-producing regions in the country as well as tea-producing countries such as India, Japan, and Sri Lanka. Nowadays, drinking tea and having a tea party have become a new fashion in the city. Shanghai's tea culture has the distinctive features of commercial tea culture, celebrity tea culture, leisure tea culture, ethnic tea culture, and exotic tea culture.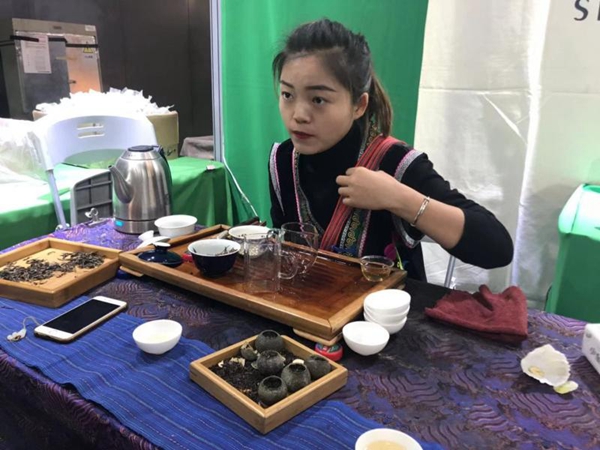 (An exhibitor introduces her tea to a visitor)
To enrich the expo and promote the development of the tea industry in Shanghai and even the Yangtze River Delta, the organizer of the tea expo has joined with a number of local tea cultural organizations and institutions to arrange a series of tea cultural activities, including tea art performance, lectures on Tibetan tea and Korean tea ceremonies, and a tea sommeliers competition.