Saffron crocus, a plant which is suggested to originate from Iran or Greece or Mesopotamia and was introduced to China more than a thousand years ago, has long been considered a precious material for its medical effects. However, you may not have imagined that a town in Shanghai's Chongming island is the biggest planting base of such a priceless plant in the country.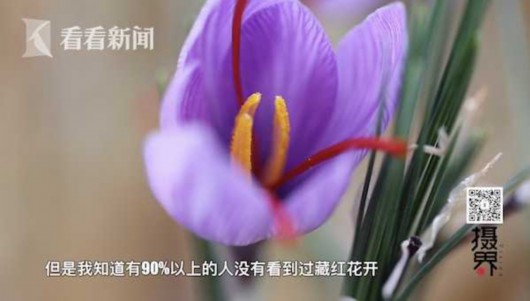 A blossoming saffron crocus. [Photo/ kankannews.com]

40 years ago, residents in Miao Town of Chongming began to cultivate the flower with the largest planting area ever covering 5,000 mu and with an output accounting for more than 90% of that across the whole country.
Every one hundred flowers is baked into only one gram of dried filaments. The great medical value and the labor expenses therefore make crocuses expensive.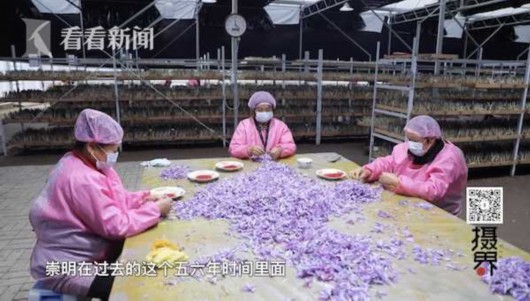 Workers are processing the saffron crocus. [Photo/ kankannews.com]

However, since farmers had been planting the flowers on their own behind their houses in the past decades, they hadn't formed a unified mode. As competition has become fiercer, the disadvantage of the scattered planting in Miao Town has therefore become more obvious. To increase their competitiveness, farmers, new ventures and research institutions have united to produce various related products like saffron dew, saffron rice and saffron rice wine.
Since the China Flower Expo 2021 is scheduled to be held in Chongming, people can have the opportunity to see the thriving saffron crocus industry there in person.