Dirty and oily disposable plastic food containers are usually classified as "dry garbage" by most people in Shanghai. But, four communities in Gonghexin Road Sub-district have set a good example in discarding takeaway boxes in "recycling bins".
Starting from last September, residents from these communities cleaned disposable food boxes made from Polypropylene before throwing them into bins especially for recyclable items, instead of directly putting them into dry garbage as most people do.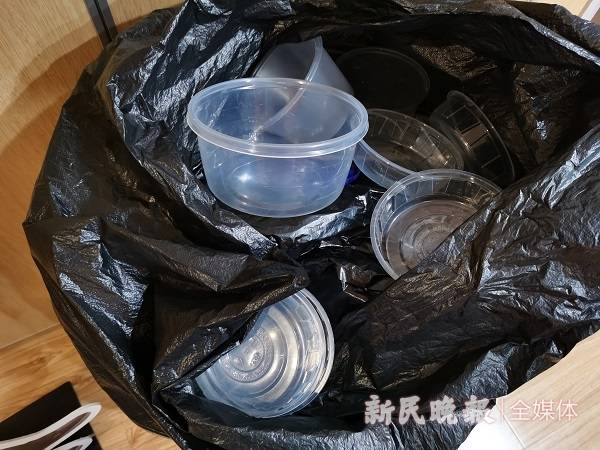 (Cleaned meal boxes)
According to Wei Lu, a staff member of the Shanghai Aifen Environmental Protection Technology Service Consulting Company, which carries out a cooperative program with these communities in recycling food packages, it has referred to general recycling standards in Shanghai before developing these more specific recycling standards.
With the guidance of volunteers, many residents have become accustomed to the habit of "washing and drying the meal boxes".
Residents who practise such a rule were told these boxes can be reused and made into mobile phone cases, fenders, environment-friendly sacks, brooches, fans and key chains.