Lee is a South Korean resident in Yangpu District. Living in a commercial and residential building on Changhai Road, he has just arrived in Shanghai to restart his work after the Chinese New Year. With the help of a volunteer translator, he was able to understand the 14-day home quarantine rule during the novel coronavirus outbreak.
On March 4, the Shanghai Municipal Leading Group on Preventing and Controlling the Novel Coronavirus Pneumonia made it clear that all Chinese and foreign nationals who had either travelled to or stayed in South Korea, Italy, Iran, and Japan within 14 days prior to their arrival in Shanghai must be placed under a 14-day home-based or centralized quarantine for health observation.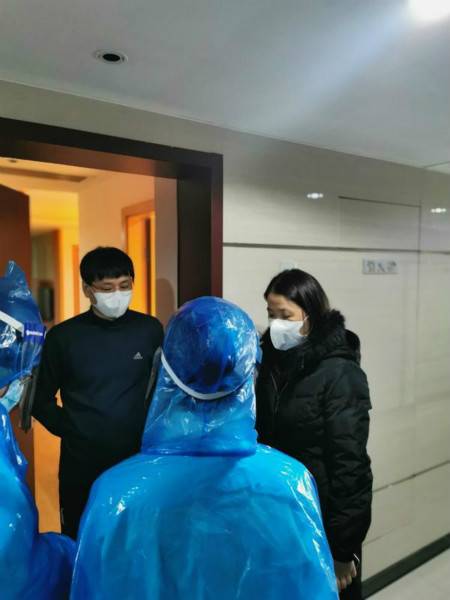 In Lee's building, there are more than 20 foreign residents from countries like Iran, Italy and South Korea. The neighborhood committee recruited a team of volunteer residents, in order to help the expats returning to Shanghai register with the committee and self-isolate.
The volunteer translator who has helped Lee, for instance, lives just next door to him. Being able to communicate in English, she explained the rules that Lee has to follow, like checking his body temperature twice a day and recording his physical condition.

After signing a commitment letter of self-quarantine, Lee also praised the detailed anti-epidemic work in China. "China's anti-epidemic work is very detailed. I will follow the rules and stay at home for 14 days," he said.