At first I was obsessing on any news about the virus, but I found myself getting overwhelmed by the unknown factors, and with no end in sight, so I recalled some of the meditation work I did during the 1990's. And I decided to start photographing my cooking and post that on my moments. Also I found cleaning to be a great focus, and I felt so much better for doing it. It is quite a good physical exercise, to get down on the floor, and scrub. Moving a mop is not a mental process, so that replaced going out for walks.
(Ingredients)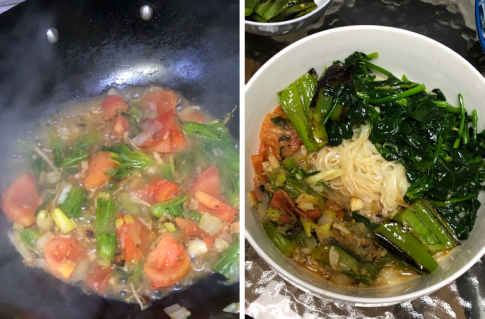 (Noodles with vegetables)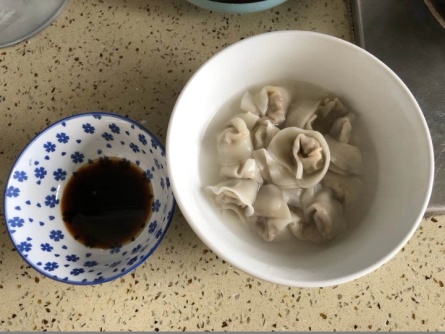 (Wontons)


Then I thought how to create art, music or even events from home using the computer. So first I adapted some of my art images to the virus. I searcthrough my art images to find some with suitable meaning. I place the virus in the image of Hope, which holds the light through the darkest night, adposted it as part of my positivity message. No matter what, I will not allow the darkness to steal my time.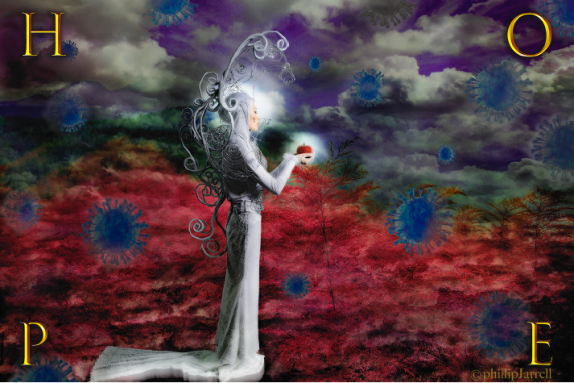 (Story by Phillip Jarrell)
(Photos by Phillip Jarrell)

在沪老外的抗疫笔记(2):别让黑暗偷走我们的美好生活
一开始,只要有任何疫情相关的消息,我都会十分留意,但后来我发现,疫情的各种不确定因素反而让我不知所措。于是,我开始了冥想,我在90年代的时候也曾经试过这种方法。然后,我开始在朋友圈分享起了厨艺。
(各种食材准备)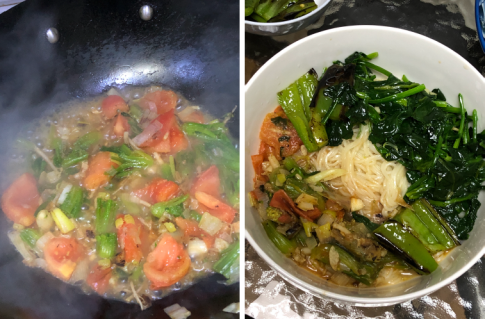 (盖浇面)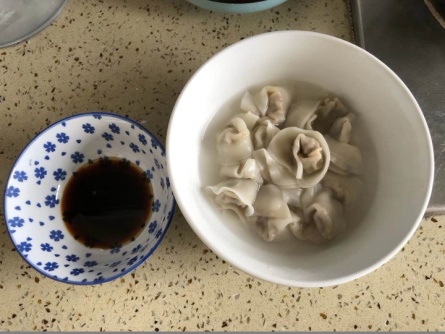 (速冻小馄饨)


我还发现,打扫卫生可以转移注意力,这让我感觉好多了。我可以边擦地板边锻炼身体。拖地也是个体力活,效果和出门散步差不多。
我还在家用电脑创作艺术品、做音乐,甚至办活动。比如,用新冠病毒创作艺术品。
我找了一些相关的艺术照片。然后把病毒的图像和一张题为"希望"的图片作品结合起来,这幅图呈现的是在黑暗中手捧着希望之光的人。
我把这张图分享到了朋友圈,就当是我向大家传递的一种乐观精神吧:无论如何,不要让黑暗偷走我们的美好生活。

本文作者:Phillip Jarrell
图片来源:Phillip Jarrell
翻译:吴琼