At 4 pm on March 15, Anna, who is a teacher from the U.S., arrived at her residential community. At the gate, she was greeted by a community worker, who guided her to register her arrival in fluent English.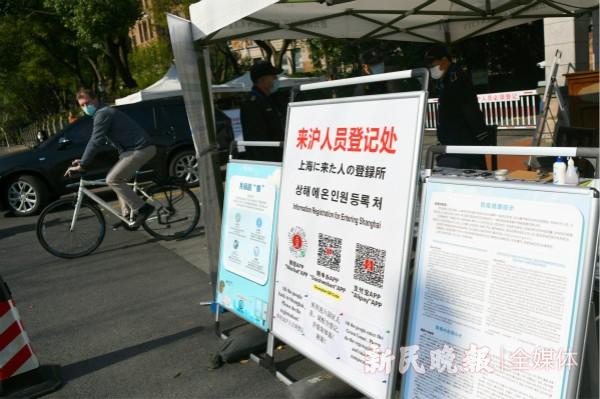 In the following days, Anna and her family would undertake a 14-day home quarantine. She was informed that the community workers would help her solve any difficulties in her daily life, including body temperature checks, translation and some other errands like picking up deliveries and throwing away garbage. In the Green City International Community in Pudong, where Anna lives, a total of 88 expats who have just returned to Shanghai from countries hit hard by the COVID-19 epidemic are under home quarantine (as of March 15).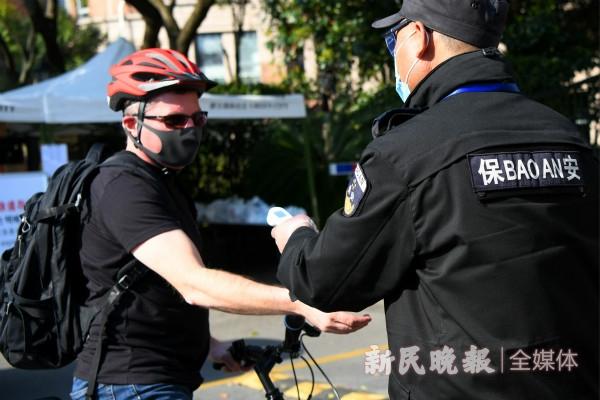 Green City International Community in Jinqiao, Pudong, is one of Shanghai's largest international communities, winning the appellation of a "mini United Nations". With an area of 2.5 square kilometers, it houses 11,000 permanent residents and over 3,000 expats from over 60 countries and regions, including the US, UK, France, Germany, Australia, Spain, and Switzerland.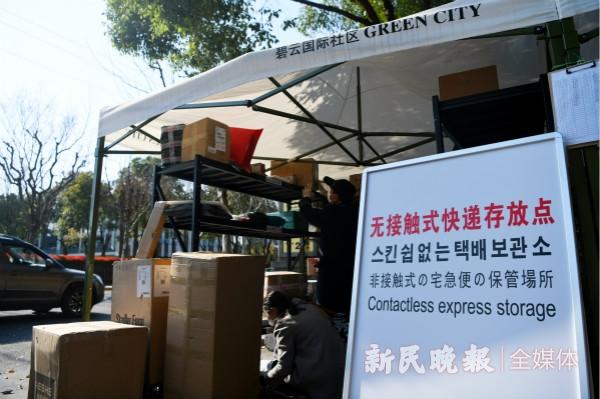 Since the beginning of March, as the COVID-19 epidemic in China has turned into a worldwide pandemic, more people have been returning to Shanghai or other places in China via Shanghai. To strictly contain imported cases, community workers in Green City took the initiative to regulate the entrance management of the community.
Security guards at the gate are equipped with protective outfits; posters in Korean, Japanese, Italian and Iranian languages are displayed to remind people to register their arrival; and a table is covered with health registration forms and notice letters in four languages.
One hour after getting back home, Anna was visited by a team made up of a translation volunteer, a community doctor, a police officer and a community worker. With the help of the translator, the community doctor explained in detail how Anna should monitor her health condition during the home quarantine, the police guided her to sign a quarantine commitment letter, and the community worker handed a gift bag to Anna, in which there are 10 face masks, a bottle of disinfectant with 75% Ethanol, a bottle of hand sanitizing gel, and a note concerning home-quarantine in multiple languages.
Before they left, they friended Anna on WeChat so that they could contact each other easily. In the WeChat group, people like Anna who are under quarantine can ask for help at any time.
Many of them have nicknamed the WeChat group a "cheering-up group", because community workers in the chat group always give the quarantined expats encouragement.
Other expats in Green City are also cheering up each other during the epidemic. A resident named Senait initiated a campaign called "Love Letter to China", calling on people to share what they want to say at this tough time by writing a letter instead of going outside. "I wish to express my feelings to you. Despite the great anxiety caused by the epidemic, I am grateful that you've made Shanghai a second home for me and many other expats I know," said Senait, whose initiative has attracted many expats to express their own love for Shanghai and China.