"Thanks to all of you. The lockdown on Wuhan was lifted on April 8. As a Hube native, I am thanking you for supporting the anti-epidemic in my hometown; as a Shanghai citizen, I am thanking you for supporting my second hometown of Shanghai; as a Chinese, I am thanking you for supporting us in fighting against the coronavirus..." so wrote Li Taozhi on her WeChat Moments.
Although China's epidemic prevention and control has seen very positive results, Li and her colleagues at the Shanghai Overseas Chinese Foundation (SOCF) have not stopped their steps in helping fight the coronavirus. They are making strenuous efforts to help the overseas Chinese who are now under threat from the harrowing pandemic. In particular, all of the country is concerned with the health and security of overseas Chinese students who might be less mature in protecting themselves in foreign countries.
Starting from March, the SOCF has been preparing health packs to be delivered to Shanghai students who are studying overseas, under the sponsorship of the Shanghai Federation of Returned Overseas Chinese.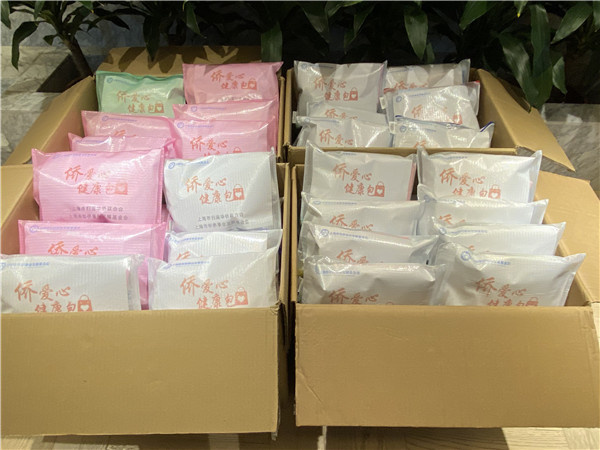 (The health packs are ready to be delivered to each family, who will then mail them to their children overseas.)
As of April 12, a total of 2,400 health packs have been mailed to students in the US, Canada, Japan, Italy, France, Spain and some other countries. Each pack contains 50 protective masks, 2 goggles, 20 gloves and a condolence letter.
"My classmates are envious about the health pack I just received, especially the goggles, which can only be used by medical staff here," said Zhu Yutong with pride. Zhu is now studying in the US. Deng Zhengqian in Japan shared a photo of the health pack with his parents right after receiving the package. He was overwhelmed with the sense of togetherness, security and happiness.
On April 4, a parent living in Xuhui district sent a letter to SOCF, saying that her daughter had received the anti-epidemic supplies. The girl is a freshman in a US university. Both she and her parents back home were anxious as she could not fly back to China due to flight cancellations and there were not enough protective supplies.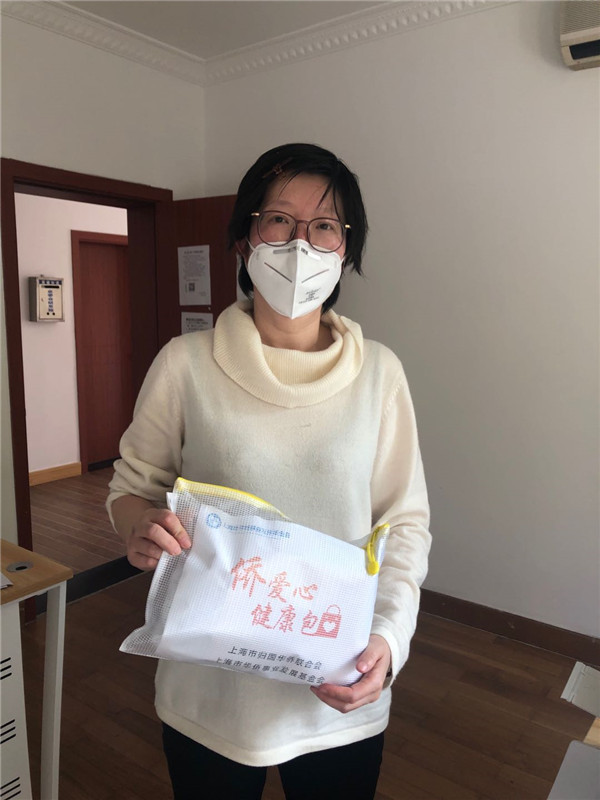 (A student shows her health pack.)
According to Li Taozhi, staff at SOCF are still collecting health packs for more Shanghai students who are now studying overseas. All the supplies are donated by caring people who are overseas returnees living and working in Shanghai.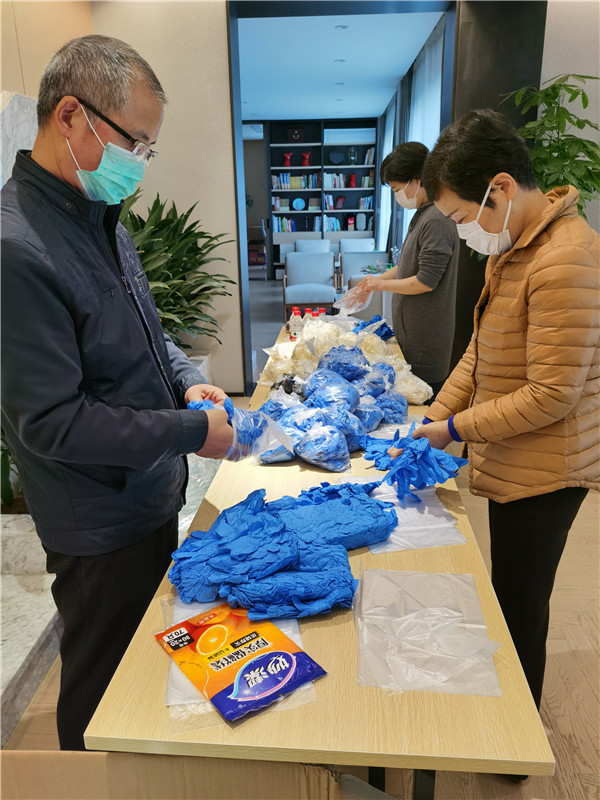 (Staff help to pack the health packs.)
Apart from donating health packs to the young students overseas, Shanghai has also formed chatgroups to offer online help and service to those in the US, UK, Japan, Canada and Australia. Recently, an online medical consultation platform has also been launched to provide overseas Chinese with medical assistance for free.
(Photos courtesy of SOCF)