As a multinational company with its Asia-Pacific headquarters in Pudong, Honeywell has been a witness to the thriving development of the area whose opening-up and development plan was first announced on April 18, 1990.
Honeywell's China strategy has been serving both Pudong and the entire country since 2003 when the APAC headquarters settled down in Zhangjiang Hi-Tech Park. Pudong has become the "brain" of Honeywell's operation in China, navigating the company's success in the Chinese market.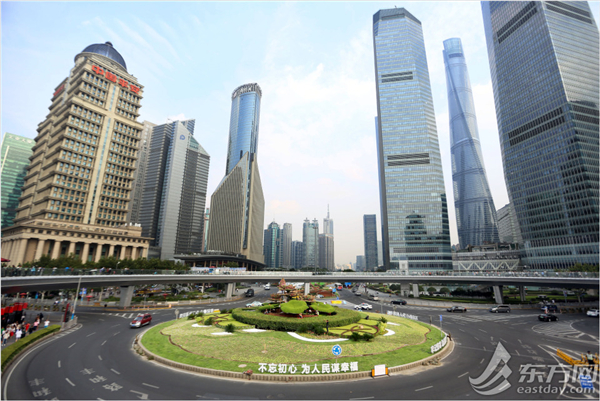 The history of Honeywell in China dates back to 1935, when the company set up its first sales franchise in Shanghai. From 2004 to 2020, the US company's employees in China increased from 4,000 to 11,000, and nearly 3,000 are in Shanghai. Now the company has more than 50 wholly-owned companies and joint ventures in more than 30 cities across China, including 20 plus manufacturing sites, building a well-connected, smarter, safer and more sustainable world.
"Our strategy layout in Pudong has pushed forward our long-term development in China. Nowadays, China has become Honeywell's largest market beyond the US. Such development is related to the support of the local government and the trust of our clients. By leveraging the solid foundation in Pudong, Honeywell will keep pushing forward its business in China, and in particular, integrate into China's booming digital economy," said Scott Zhang, president of Honeywell China.
A participant in Pudong's development
The "headquarters economy" of Pudong, a pilot of China's reform and opening up, has been booming over recent years. In 2015, Honeywell was honored as being one of the top 10 model examples of Pudong's headquarters economy by Shanghai Pudong New Area.
In May 2017, China's first indigenously-designed large passenger aircraft, the C919, completed its maiden flight. This was not only a milestone for the Commercial Aircraft Corporation of China (COMAC), but also for China and even the world's aviation development.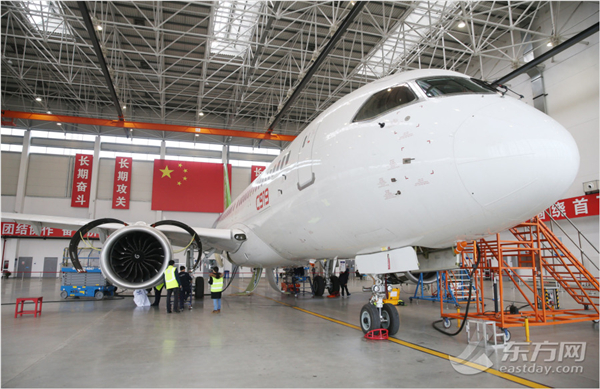 Honeywell is one of the major international suppliers for the C919 and provided a comprehensive package of four solutions, including the auxiliary power system, wheels and brakes, flight control package, and navigation package.
Moreover, the company has supplied the primary flight control system for the ARJ21 airliner. "We hope to continue expanding our cooperation with COMAC, which is also in Pudong," said Scott Zhang.
As one of the areas piloting the "smart district" idea, Pudong has made great strides in smart district construction. In 2019, its rank in Shanghai jumped to number four. Behind that, Honeywell has supported the construction of many landmark projects in Pudong with customized smart technologies, such as the integrated solution of smart architecture deployed by Jin Mao Tower, and the electrostatic filtration system deployed by China's tallest skyscraper Shanghai Tower. In addition, Honeywell's fire protection solutions have been utilized in many World Expo 2010 venues.
In April 2017, the new building of Honeywell's APAC headquarters was officially put into use in Zhangjiang, which is equipped with the company's own building solutions like Enterprise Building Integration (EBI) to save more electric power and improve the connectivity of the building.
With the development of Pudong, Zhangjiang has become a microelectronics base with huge development potential in chip manufacturing. Based on the concept of high efficiency, safety, reliability and sustainable development, Honeywell has provided professional gas detection solutions for chip manufacturers and producers in Pudong, thus creating a safe and reliable working environment for enterprises and operators.
Leveraging its experience in sustainable development and energy saving, Honeywell has been making contributions to China's environment. Since 2006, when it was established in the Nanhui area of Pudong, UOP Callidus under Honeywell has produced nearly 30,000 combustion units, helping its clients meet environmental protection regulations with innovative combustion technologies.
A supporter of Shanghai's innovation center building
Shanghai is accelerating its steps to build itself into a science and technology innovation center with global influence. As a firm supporter of the city's aim, Honeywell China's R&D team has contributed 1,364 patents and patent applications from 2006 to the end of 2019. In 2019 alone, 134 new patent applications were filed.
In 2016, the company invested US$100 million expanding its Asia Pacific regional headquarters and R&D facilities in Shanghai by 50%. 20% of its people are engineers and half of them work in the field of software. "Honeywell is advancing itself into a new digital era by improving software, data and services. We are willing to use our digital technology in support of Shanghai's science and technology innovation center building," added Scott Zhang.
As the restructuring of Chinese industry, skilled and engineering professionals are becoming pillars for both corporate and economic development. STEM education and associated professionals are thus in high demand. Honeywell has been promoting the development of science and engineering education, while cultivating technical and engineering people, which it deems as key to its Corporate Social Responsibility in China. At the 2019 Shanghai Science Festival, for instance, Honeywell invited university students to its science and technology experience center to attract more youngsters to the cause of Shanghai's science and technology development.
To maintain its strong drive for innovation, Honeywell has been working with higher education institutions (like the East China University of Science and Technology) enterprises and incubators to push forward R&D projects and boost the cultivation of high-tech professionals. It strives to lead the technological cooperation and R&D in the industry in the digital economy.