Eating plays an important role in people's lives, but what does eating have to do with relationships? Chinese online dating website Zhenai.com released a report on single people on May 20, the Chinese Valentine's Day.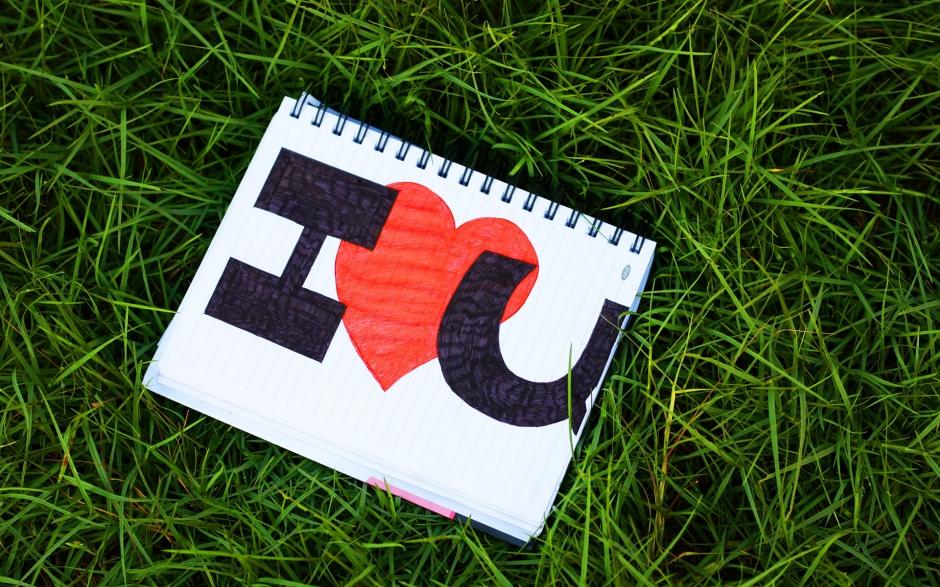 Sounding phonetically very close to "I Love You" ("Wo Ai Ni" in Mandarin), May 20 is a day for couples to celebrate their romantic relationship.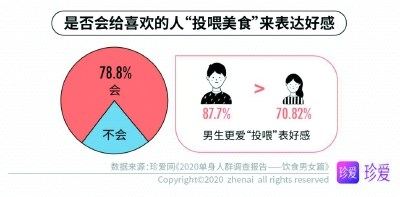 The report was based on 2,100 respondents' answers to a questionnaire. It shows that nearly 80% (78.8%) of single people express their likeness to someone by buying delicious food for him or her, and males (87.7%) are more willing to do this than females (70.8%). "Feeding people you like with food" is not just about sharing, but also a method of showing their care and affinity to others.
From a psychological point of view, there are five ways to express love, said Zhang Shasha, a relationship expert, which are: affirmative words, quality time, serving behavior, sending gifts and physical contact. "Feeding people you like with food" is both a gifting and serving behavior. It is low cost, but can be easily received. Compared with that, designer wristwatches are too expensive, while sending flowers represents an underlying intention to say "I love you".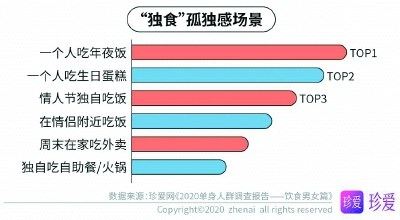 If you and the people you like share a common love for food, that also shows that you've found another common interest.
"Two people eat meals, while one person eats fodder," says a classic line in a popular Japanese TV drama "Best Divorce". Is eating alone truly different from eating with a partner? The report by Zhenai.com shows that nearly 50% of singles (46.8%) say they feel lonely when eating alone, and males feel lonelier than females.