Dyson released its latest Digital Slim cordless vacuum cleaner product in Shanghai on June 9. It is the first time the company has had a global premiere of a cordless cleaner in Shanghai.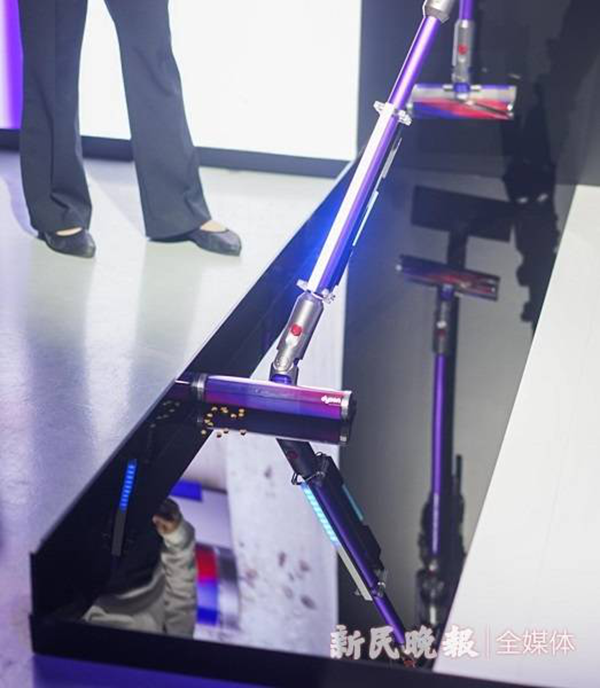 Dyson's latest Digital Slim cordless vacuum cleaner.[Photo/ xmwb.news.com]
The device, with a weight of only 1.5 kilograms with the cleaner head on, has been especially designed for Chinese families.
By optimizing components like the suction head and brush strips, the new product had its weight and size respectively reduced by 30% and 20%. In addition, the ergonomic improvement in the wand makes it slimmer and easier to hold.
Before the debut, the company conducted a survey of the cleaning needs of Chinese users which showed that people prefer to use fragments of time to quickly complete home cleaning and thus such a customized device has been designed.
It was due to the strong consumer power in the Chinese market that the company chose Shanghai as the place to make its global debut. Regarding this, Dyson's senior quality engineer Ma Yuefeng said that China is one of Dyson's most important markets in the world and is expected to become Dyson's largest single market in the next one or two years.
"Through continuous investment in talent, supply chains and retail channels and via the Dyson Shanghai Technology Laboratory which deepens our understanding of Chinese consumers, we will keep expanding our business in China,"said Ma.