Updates about the upcoming World Artificial Intelligence Conference (WAIC) 2020 were given at a press conference on June 22. More than 550 guests will speak at the three-day conference, including seven Turing Award winners.
According to early estimates, over 30 CEO-level speakers will share their opinions with the audience on the first day of WAIC 2020.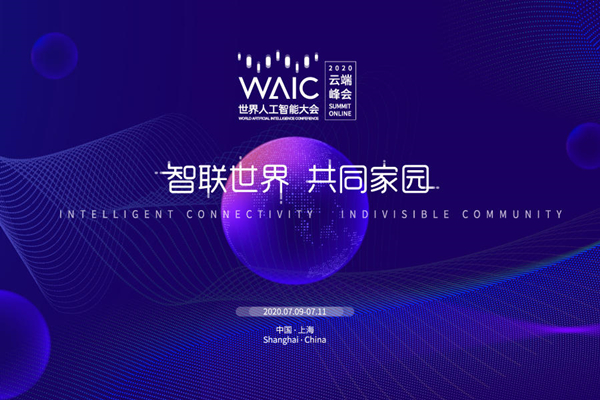 Regarding tech giants, Li Yanhong, CEO of Baidu; founder of Aliyun, Wang Jian; SAP CEO, ChristianKlein; AstraZeneca CEO, PascalSoriot; and Apple's vice president, Isabel Ge Mahe, have confirmed their participation.
Apart from the online summit and several forums, the AI Community Online Exhibition is another highlight of the WAIC this year. Through 3D dynamic display, people will experience AI scenarios online and discuss cooperative opportunities.
During the COVID-19 pandemic, AI has played a positive role. Intelligent service robots and intelligent CT equipment have been widely used in makeshift hospitals, for instance. The infection of medical staff has been kept under effective control thanks to contactless diagnosis and treatment and intelligent nursing. In addition, AI temperature measurement has also demonstrated the common value of how AI can benefit the world.
Audience members can also expect eight pieces of tech treasure to be exhibited at the AI Community Online Exhibition, said Wu Jincheng, director of Shanghai Municipal Commission of Economy and Informatization. They include the world's fastest AI training cluster, the world's first intrinsically safe and human-friendly dual-arm robot, and a large humanoid service robot that can achieve automatic obstacle avoidance, self-balancing, complex terrain walking, and target recognition.
The WAIC 2020 will take place from July 9-11.