As the Dragon Boat Festival is around the corner, the traditional food Zongzi, or Chinese sticky rice dumplings, are coming into people's sight again. To seize the business opportunity, Shanghai old brands are making new flavors of Zongzi.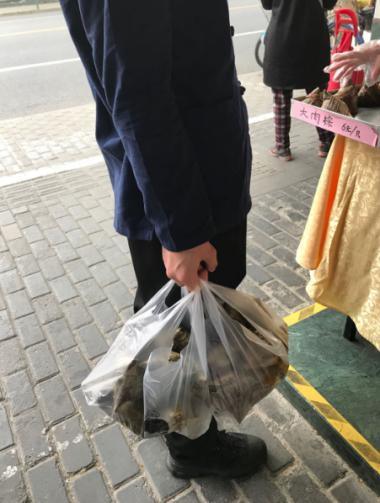 In a Ningbo dumplings store in Shanghai Yuyuan Garden, freshly-made Zongzi including a new flavour of curried beef are attracting many passersby.
Xu Zhengliu, the store manager, introduced that several experienced masters in his store began to develop new tastes in March and after half a month's trial and error, they finalized the recipe of curried beef flavor Zongzi.
The time-honored brand name ensures the sales of the new product."As of June 10, the sales of the new flavor product have exceeded 10,000. Customers have already reserved 5,000 for next week and designated the curried beef ones,"said Xu.
In Yuyuan Garden Shopping Mall, the Jiangnan cuisine plaza launched Zongzi for the first time since its establishment. The four flavors, namely salted egg yolk with pork belly, peanut with pig hoof, Cantonese sausage with bacon, and black beans with candied dates, have been upgraded from traditional ones or are completely newly created.
"The costs are surely higher, but they are more refined in color, aroma and taste,"said an operations manager of the plaza.