11 students have recently graduated from Shanghai Concord Bilingual School (SCBS). One received an offer from the University of Oxford, four from University College London and two from the School of Visual Arts in New York. For both the newly built school and the students themselves, these are towering achievements.
(The graduates and the school crew)

A sister school of Concord College UK, SCBS, which was established three years ago,is the first bilingual private school in the Huangpu District educating students from Grades 1 to 12.
The predominantly international (IGCSE and A-Level)courses include compulsory mathematics, English, physics and chemistry taught in English, as well as optional courses like art, computer science and advanced mathematics.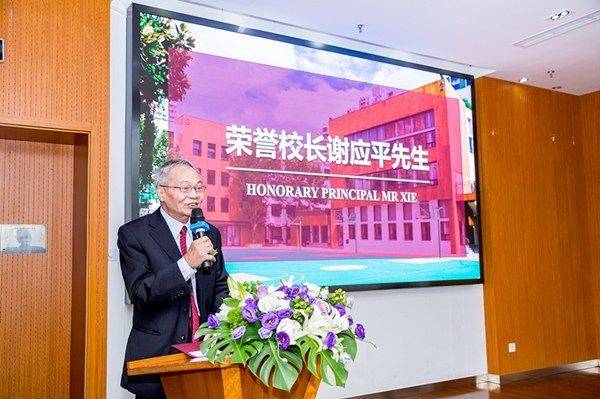 (Xie Yingping, the honorary principal gives a speech at the graduation ceremony)

The native-speaking teachers of the school are mostly from Britain, some of whom have educational backgrounds from world- class universities like Oxford University and Imperial College London. Besides their professional knowledge, they also teach students both learning and life skills.
(The graduation ceremony)

Oliver Holton, head of Chemistry and a graduate of Oxford University, is one of them. He previously taught in Tsinghua University and can speak fluent Chinese. He has not only helped boost students'critical thinking, but has also taught them about overseas education, culture and everyday living.
Besides the British courses and learning atmosphere, the school also has a compulsory Chinese National Curriculum. The foreign teachers are also actively learning Chinese so as to better serve the school's Chinese- Western integrated curriculum.
(Story/ Cao Jun;
Translation/ Zheng Qian)