As it is now less than 100 days away from the third China International Import Expo (CIIE), scheduled to take place from November 5 to 10, the annual exhibition is a hot topic again, especially in international trade circles.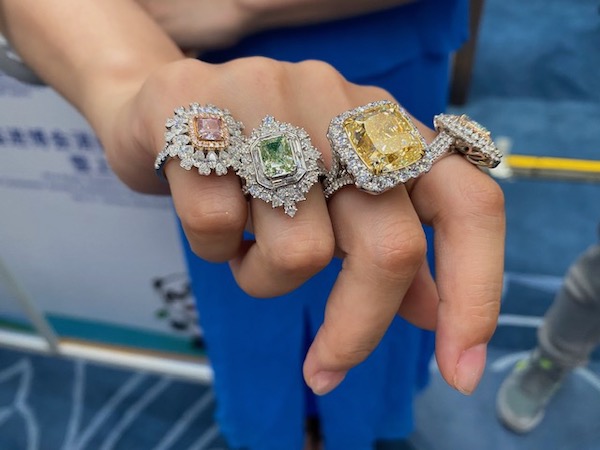 With an area of 15,000 square meters, an increase of nearly 50% from the previous ones, the Diamond and Gemstone Exhibition Hall this year will have exhibitors from 33 countries and areas, including giants like SFG, KGK and Arken Stone. The value of the exquisite dazzling jewelry to be exhibited will also exceed that of the past exhibits.
In terms of the high-end equipment exhibition area, 17 companies from 9 countries and regions including Japan, the United States, Switzerland, the Netherlands, Germany, France, Poland, Sweden and Hong Kong have confirmed their participation, covering industrial automation and robotics, intelligent manufacturing, aerospace and integrated circuits as well as microelectronics. For some of the companies, such as industry leaders ABB and Siemens, it is not the first time to participate in this grand event.
"We hope to connect the overseas exhibitors with the global buyers via this platform," said a person responsible for introducing global exhibitors to this expo. In his words, the expo is not only a display and communication platform but also a facilitator for the transformation and upgrading of China's manufacturing industry.