The fourth typhoon this year, Hagupit, has caused heavy rain and high winds in Shanghai. It is the first typhoon this year which has affected the eastern coastal area in China.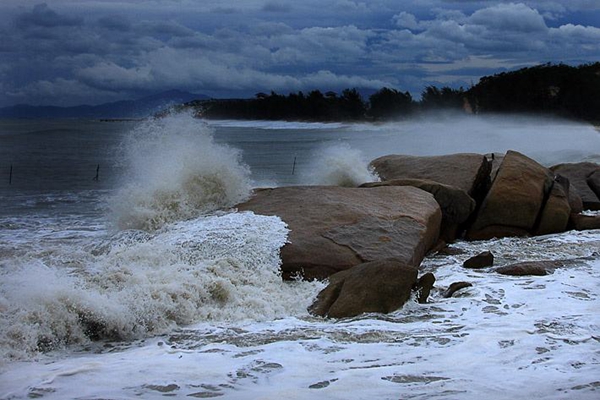 Last night it rained heavily throughout the city. Some districts experienced heavy downpours or rainstorms accompanied by gale force 6 to 8 winds. The rainfall mainly occurred in Jinshan, Fengxian, Minhang and the downtown city area. Due to the heavy rainfall, flooding appeared in nearly 12 underpass interchanges in these districts, among which 7 have been reopened after restoration.
During the morning rush hour, it still rained a lot in Shanghai. The maximum rainfall intensity in Jinshan, Fengxian and Pudong District reached about 30-50mm per hour, which negatively affected transportation. It has been estimated that the rain will be less heavy from this afternoon and the weather will turn cloudy by midnight. The highest temperature today will be around 33℃.
The typhoon also greatly affected the local airports and ferries. Over 600 flights were delayed or canceled in the two main airports in Shanghai while all the ferry services on the Huangpu River were suspended.
However, despite the fact that Typhoon Hagupit has almost left Shanghai, in the following days it will still have an impact on the weather conditions. The city will probably still experience a couple of rainy days before the temperature goes up again.