Once a typhoon comes, fishing boats will usually have to avoid venturing out to sea, thus making a shortage of seafood. But now with sea water warehouses, fresh seafood is available at any time.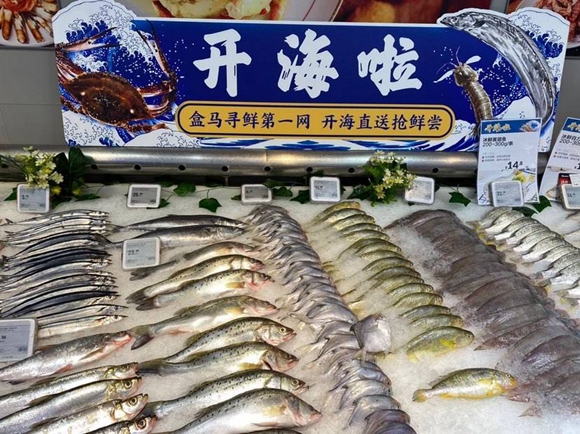 To give a full supply of seafood, e-commerce platforms like FreshHema and Dingdong Maicai have set up temporary warehouses in their direct purchase bases to especially store prawns and crabs in temperature-constant pure sea water. Each warehouse can contain 25,000 kilograms of blue crab and mantis shrimp, a supply of 2 to 3 days.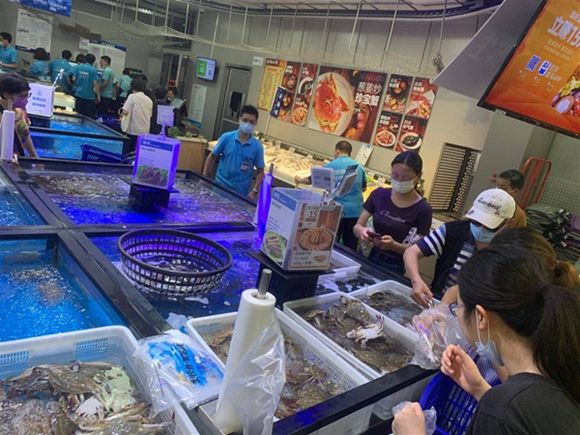 (Amid the current typhoon Hagupit, Shanghai residents snatching up fresh seafood in a FreshHema store.)
According to Huang Yifan, a purchaser from FreshHema, the company has especially set up a sorting center to automatically classify blue crabs. "The devices automatically categorize crabs of different weight and operate in the warehouses' sea water environment. Not only the efficiency has been greatly improved to three times higher, but the survival rate of crabs has largely increased,"said Huang.