The products displayed by Estee Lauder at the second CIIE have been introduced into the market, and the company is continuing to carry out the public welfare activities they launched last year. At the second CIIE, its "Crystal Palace" pavilion became the Internet celebrity pavilion at the time.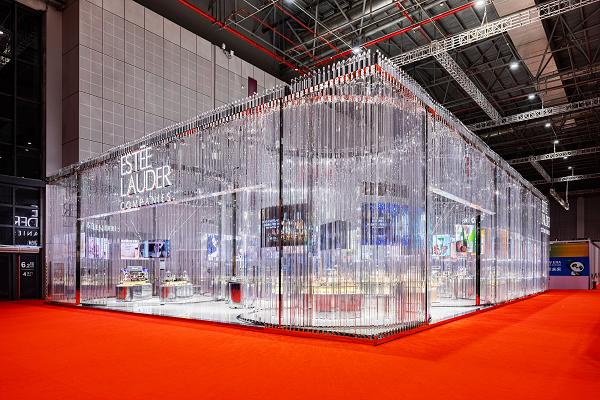 In addition, the "Pink Ribbon Breast Cancer Prevention and Treatment Free Clinic and Presentation Group" unveiled at the opening ceremony left a deep impression on everyone. This year, due to the prevention and control of the epidemic, offline lectures were suspended and have been turned into online platforms. On February 10 this year, the Yunnan, Guilin, and Sichuan public welfare lectures on poverty alleviation and medical support were launched. It is reported that 18 activities have been launched in the first half of the year, and nearly 40 experts have been invited to focus on hot issues such as maintenance of breast health, breast cancer prevention, diagnosis and treatment, rehabilitation and follow-up strategies. These have benefited more than 60,000 breast cancer patients and their families.
Ms. Jiayu Fan, president of Estee Lauder Group China, said: "The CIIE is being held as scheduled, showing that China's economy is recovering steadily after the epidemic has been effectively controlled, and the long-term outlook is good. We are confident in the prospects of the Chinese market. In February this year, the Estée Lauder Group announced world-class R&D center will be built in China, using cutting-edge technology and equipment to promote breakthrough beauty innovations in China, the Asia-Pacific region and even around the world. The Estée Lauder Group is always committed to working with Chinese consumers with the highest quality products and services, creating a 'good life' together."