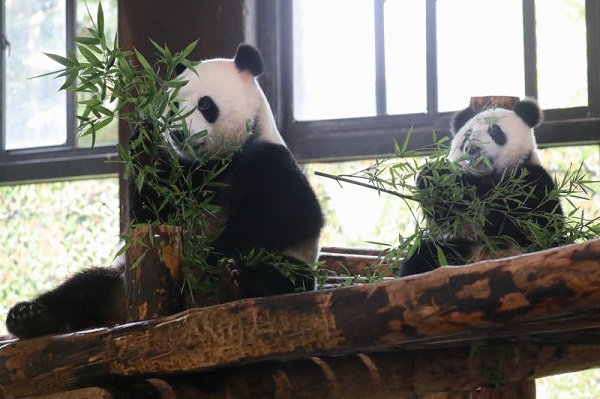 Jiajia Zai, meaning the son of Jiajia, a giant panda from the Shanghai Wild Animal Park, is to solicit official names from the public, announced the park on August 5, the 8th birthday of Jiajia.
On October 6 last year, Jiajia Zai gave birth to a male giant panda who still has no name. Citizens can log in to http://t1.ink/f/hmi1myto suggest names.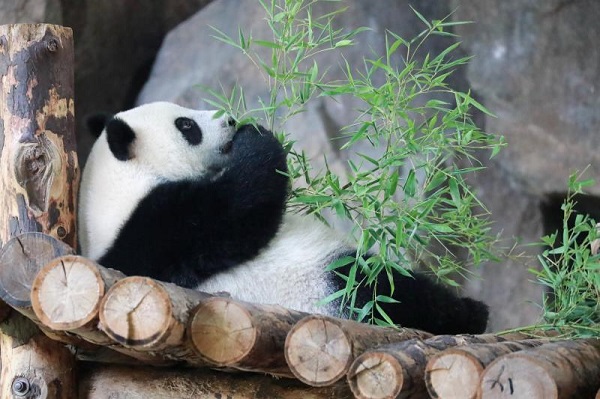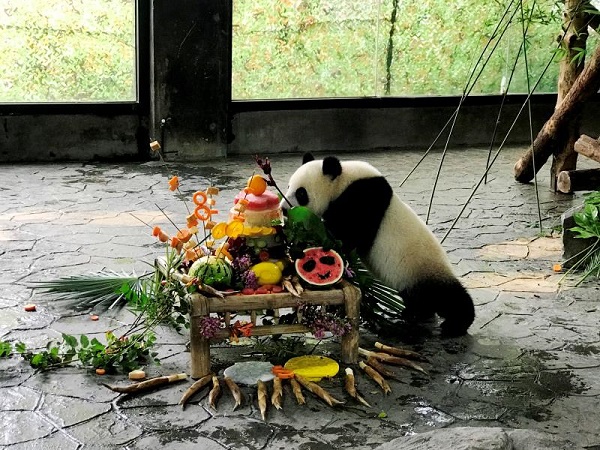 To celebrate Jiajia's birthday, staff members of the park prepared an exquisite birthday party and made a cake from vegetables and fresh bamboo. Jiajia and her son enjoyed the novel feast.

Born on August 5, 2012, Jiajia has a lively personality and likes to climb trees and play. She is the baby of the first American-born giant panda "Hua Mei".