On August 8th, the China final of the second ICode International Youth Programming Competition was held in Shanghai Thomas School in Putuo District. 400 competitors among nearly 30,000 entrants qualified for the final, by not only showing their ability in programming but also their passion and perseverance. The second Icode Forum on artificial intelligence and science and education innovation was also held in the school at the same time.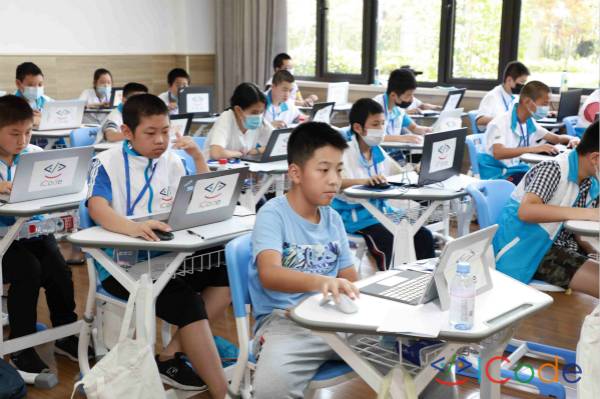 Technological innovation leads to a brighter future, while programming education can be a source of power motivating that innovation.. The development of artificial intelligence has brought a new subject for education and programming ability as well as computational thinking have become a crucial part of education within science and technology. The contestants of this competition all show great interest in programming. According to some teachers, these students do not regard programming as an assignment. From their perspective, the innovation their own programminghas created is reward in itself for their passion and devotion to this field. As a non-profit organization, ICode is devoted to promoting programming education for teenagers around the globe through holding international competitions to make sure every kid has free access to learning programming.
According to the competition committee, every contestant who has made it to the final round will receive a prize, which not only promotes their will to keep making progress but offers them great encouragement as well."We will keep organizing such meaningful events in the future and let more kids throughout the world learn more about computer programming via ICode platforms and keep in touch with all the contestants worldwide ", said the committee spokesperson.
As a part of warm-up activities for the 2020 Science and Technology Festival in Putuo District, this competition has gained huge support from the committee of science and technology in the local district. The festival will also provide a series of other events in August to further demonstrate its current achievements in technological innovation, which contributes to the promotion of science in this district.