Using and disposing of a plastic straw takes only a few minutes, but it takes as long as 500 years for it to degrade. Because of this the four-month countdown to saying goodbye to single-use plastic straws in China has begun, with businesses across the city phasing them out within this deadline.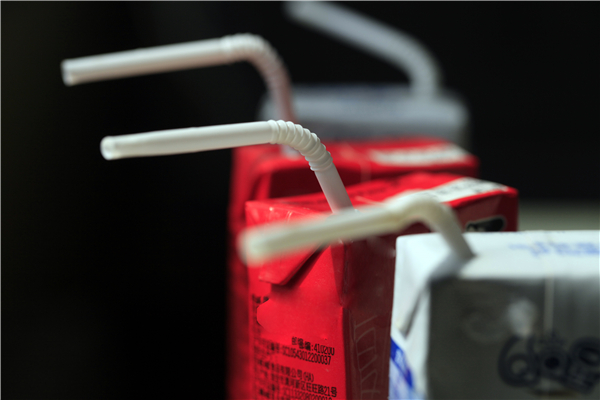 (Photo: VCG)

Early in 2020, the national government said it will ban non-degradable single-use plastic straws by the end of 2020. Furthermore, in Shanghai, by the end of the year, non-degradable plastic bags will also be prohibited in shopping malls, supermarkets, pharmacies, bookstores and exhibitions, as well as for take-out food and beverage services.
Regarding replacing or abandoning plastic straws, businesses' reaction has varied, reports the Shanghai Morning Post.
Some companies are already introducing the alternatives to plastic straws.
The first one to have taken action was probably Starbucks, which, in April 2019, fully implemented paper straws and straw-free lids.
Heytea, a popular milk tea maker in China, launched paper straws in June 2019. Though it is encouraging consumers to use the recyclable alternative, plastic straws are still available both in its online and physical stores.
Instead of choosing paper straws, McDonald's announced the use of straw-free lids in late June, 2020 and launched the "Bye Bye Straw for Earth" campaign.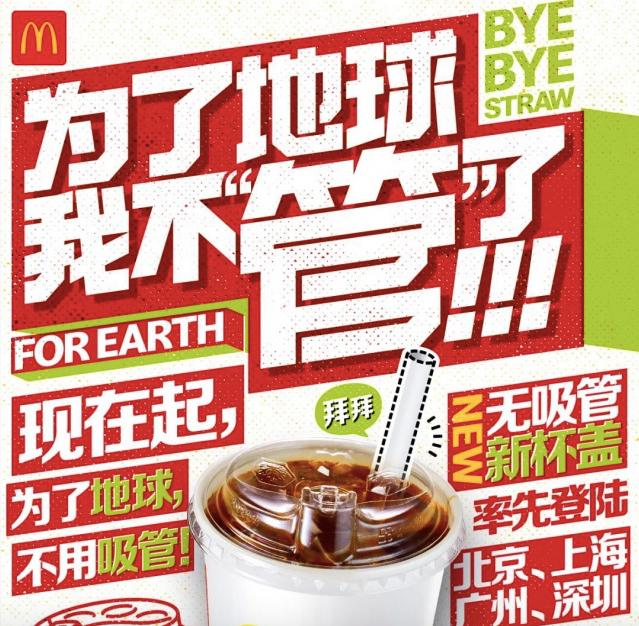 While businesses are still in the transitional period to prepare for the full implementation of the ban, recyclable straw makers are tapping potential opportunities. With attractive appearances (featuring prints made from soybean oil), paper straws are the most popular items. In e-commerce, wheat straws have also reaped good sales. A young man in the rural area has opened an online shop selling his home-made wheat straws. There are also alternative straws made from corn starch, glass, bamboo and stainless steel.