As the Shanghai Pudong Football Stadium is to finish its construction soon, it will be delivered on September 15 to serve the 2020 League of Legends World Championship S10 finals.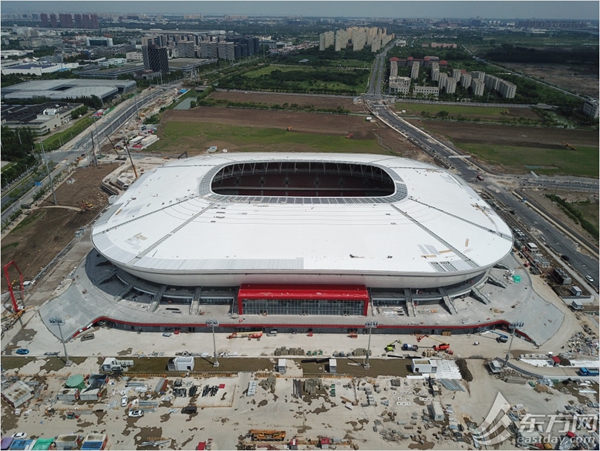 The stadium, designed and built based on standards by FIFA, can accommodate more than 33,000 spectators in an area of about 10 hectares. The AFC Asian Cup football tournament in 2023 is also scheduled to be held there.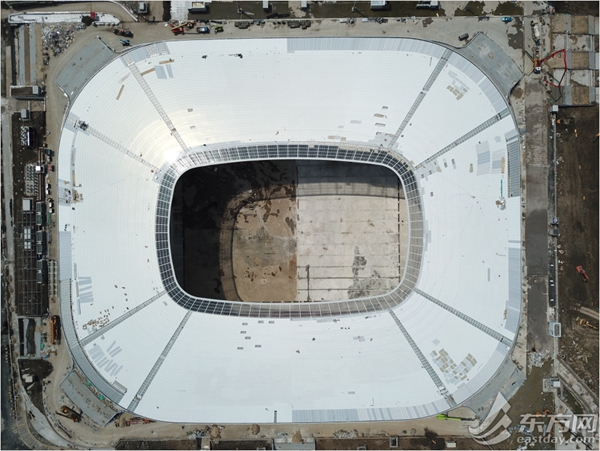 Looking like an exquisite Chinese traditional porcelain, the stadium features a fine white porcelain-texture exterior.
The portion of the white roof that is closest to the interior field is a translucent membrane structure that can allow sunlight to penetrate onto the turf.
Currently, the red and white seats in the stadium are being installed and the afforesting and road paving outside the stadium will basically be completed on September 15.
Photo/ Liu Xiaojing